Benefits of Threadlifts
4D PDO or PCL threads provide a minimally invasive thread lift. It is a delicate procedure to gently lift sagging facial skin to produce a smoother, more youthful appearance. If gravity has started to take its toll on your face, a PDO thread lift may be a less invasive alternative to a face lift to rejuvenate the face without the risks and downtime associated with surgery. This thread-lift procedure involves very fine barbs on a suture being inserted via a needle prick and then placed under the skin to lift and support sagging areas. It will not offer the same results as a full face lift but is a good option for a more subtle rejuvenation.
Quick
Relatively painless
Effective for PDO (12months) or PCL (24months)
Immediate change that improves over time
Non surgical
Threadlift Procedure
The area to be treated is identified and marked. Anaesthetic cream is placed on the face 30-45 minutes before the treatment to make the experience as comfortable as possible. Then the face is cleaned. Basic PDO threads are placed gently under the skin. Each thread is placed parallel to the last one. Then the face is cleaned and the results inspected and once happy the patient is free to leave.
4D PDO threads are placed in a similar fashion but local anaesthesia is used and a small needle entry point is used before the threads can be pushed under the skin. Immediate gentle retraction is seen.
Threadlift Aftercare
We will usually check for evenness and to make sure there is no rippling effect of the skin. We advise that you do not massage it yourself. To reduce the swelling you can use some ice wrapped in a damp cloth. Arnica cream can help reduce any swelling or small bruising that you may have. For 4d PDO threads and above we will invite you to come for a 1-week and 6-week followup.
FAQ
It maybe used to treat different parts of the face and body
Lower Jaw
Cheeks and Cheekbones
Neck
Eyelids
Arms
Buttocks
As we age, the effects of gravity become more noticeable on our faces. The supporting tissue of the cheeks weakens, facial fat is lost, the jawline that used to be firm and tight forms jowls, the edges of the mouth drift down towards the chin, and the lower face and neck sags. Suitable candidates for a thread lift procedure are those who are experiencing mild to moderate sagging of facial tissues, usually those in their mid-thirties to fifties.
Prior to your procedure, it is important to clearly set out your expectation. While a thread lift can deliver great results, it may be the case that you require a more invasive face lift procedure to achieve the desired results.
During surgery, small needle pricks will be made. A needle will then be inserted into the skin to put the threads in place. The threads are attached to the fat underneath the skin, and will then be adjusted to tighten and smooth the contours of your face. The excess thread is trimmed so it does not appear above the skin surface. A thread lift procedure takes approximately 30 s to 45 minutes depending on the number of areas being treated and the type of threads used.
Post-procedure you may experience some slight bruising and swelling, which usually settles in a few days. Recovery is generally quick, with most patients returning to work the next day or after a few days rest, although you may find that your facial movement is limited for the first week or two.
It has a dual function requirement: 1. Lift and 2. Regeneration
The lifting effect is immediate and discreet as it is the result of compressing and elevating tissue at the time of adjusting the suture.
After inserting the suture, the doctor applies slight pressure on the treated area. In this way, the doctor reshapes the surface of the skin and makes it visibly smoother.
The regenerative effect is gradual and natural: Polydioxanone, the principal component of 4D PDO threads is a polymer known in the medical field for many years. Once the suture is applied, the Polydioxanone acts on the deeper layers of the skin and helps increase the volume of saggy areas, restoring shapeliness to the face gradually and perfectly naturally.
No, they are biodegradable and designed to be absorbed over time.
It is recommended for men and women of 30 and over who are trying to combat effectively the signs of ageing, who do not want any surgical intervention, but are looking for a natural result.
The treatment is suitable for all skin types testing for allergic reactions proved negative in clinical studies. Nevertheless, the use of 4D PDO threads is not recommended if you are allergic or sensitive to biomaterials.
During your consultation we will consult and examine you to look for severe ptosis or a great deal of excess skin, as this may be too excessive to benefit from this technique.
Do not take any aspirin for 2 weeks prior to the procedure. Avoid Vitamin E supplements for 30 days prior to the procedure
The procedure takes around 30-45 minutes.
After a small local anaesthetic, we insert the suture under the skin to a depth of about three to five millimetres. No incision is required, as the suture is inserted using a fine needle. It is held in place with absorbable barbs oriented in a multi-directions.
Once the suture has been applied, slight compression of the tissue is placed to reshape it by hand and to obtain the desired lifting effect. The non-inserted ends of the suture are cut off. One or more sutures may be applied, depending on the individual and treated area.
4D PDO Threads may be used as a single treatment or in combination with fillers and botulinum toxin.
After the treatment, as with any cosmetic treatment, some slight swelling, redness or bruising may sometimes be observed, but with a few days these disappear.
There may be some wrinkling of the skin that disappears very quickly
With any kind of medical procedure, there is always a possibility of side effects and it is recommended to consider this, but the doctor will be able to go over this with you more extensively upon your consultation. Many of the risks and side effects are often rare.
– Swelling, bruising, discomfort, pain or a feeling of pulling or tightness.
– Short term dimpling of the skin.
– Scarring, bleeding, infection, numbness (usually temporary if at all).
– Asymmetry, on a rare occurrence the patient may experience nerve damage or thread breakage.
For 2 weeks post treatment, do not undergo any dental surgery, and avoid facial and beauty treatments.
Avoid all contact sports for the first few weeks.
Sleep on your back.
In the event of discomfort, take some over the counter analgesia.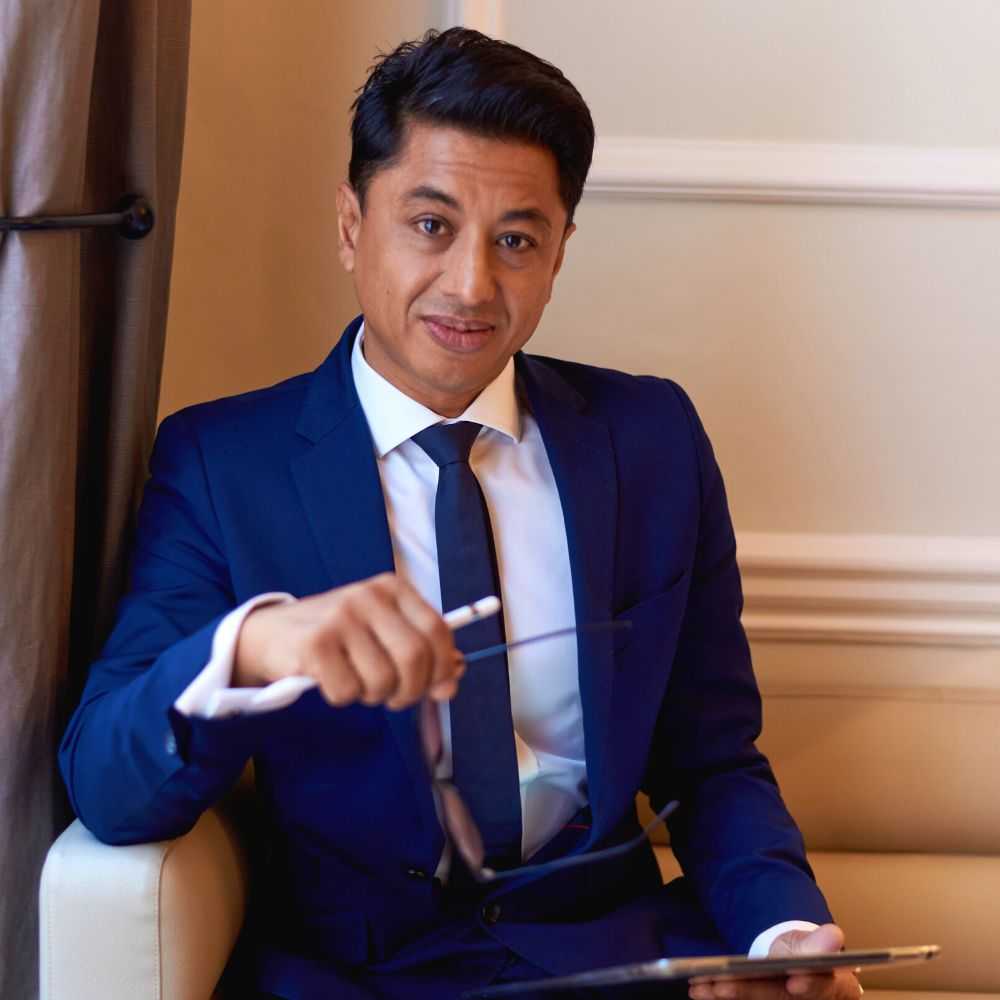 Your
Practitioner
Dr Edwin Anthony |
Director & Founder
Cosmetic Doctor-Vaser 4D Lipo
GMC Number: 4776646
Consultations: 99 Harley Street Suite EAC
A leading Vaser lipo doctor. Recognised for Vaser 4D, hi def, mid def lipo, Renuvion skin tightening. Clients travel from the UK, Asia, Africa & the Middle East. Trained by Dr Hoyos, Hi Def Vaser pioneer.
Professional Memberships


We score 4.87/5 from 343 reviews
May 19 2018
If you want liposuction this is the place to go!!!!
If you want liposuction this is the place to go!!!! Dr Anthony and Sister Gill are fantastic and so friendly. If you have any worries everything is explained to you in great detail to keep you at ease. I couldn't ask for a better result and if I decided to do more, I will 100% be coming back here!
June 12 2018
Fantastic!
Super impressed by everyone at EA clinic. Really happy with my results, thank you Dr Anthony, Gill and Suki for looking after me – you really are the dream team. Everyone is very welcoming and put me at ease throughout the process. Highly recommend to anyone!
July 3 2018
Vaser Lipo
After doing my research online and reading all the good reviews on the EA Clinic i decided to have my Vaser Lipo with Dr Anthony on 25th June
I am very please with my result so far. Both he and Gill are friendly, caring, and very professional. I was looked after very well from start to finish. Gill answered all my questions . I am very happy to recommend this clinic.
November 13 2018
EA clinic is outstanding
EA clinic is outstanding. I see Dr Edwin Anthony for my treatments. Excellent professional. I can highly recommend this clinic.
March 14 2019
Deserves more than 5 stars!!
I cannot recommend this fantastic team enough! I always leave feeling amazing and confident. Dr Anthony and his nurse manager Gill Hallett take my lifestyle into consideration before any procedure and custom make it to my needs. They always make time for me and value returning patients. I am 100% confident you will leave with a smile everytime! If there were more than 5 stars I would rate higher!
May 1 2019
Ali the anaesthetist and Dr Elwin are amazing
Ali the anaesthetist and Dr Elwin are amazing. I would highly recommend him for any procedures. If I could give him more than a 5 star then I would.