Where to park
Because London is saturated with a high volume of traffic getting about the Capital by car is not recommended and it takes longer than taking black taxis or public transport. Finding a parking space requires arriving early in central London.
Central London has a Congestion Charge (which applies from 0700 hrs to 1830 hrs Monday to Friday and requires drivers to pay £11.50 per day or £10 for autopay.
Harley Street is located within walking distance to central underground train stations and major bus routes.
Parking spaces
On street Metered parking is available on a first come first served basis. A parking space can usually be found in the Harley Street area and charges are £4.90 per hour from 8:30am to 6:30pm. There is a maximum stay of four hours. Payment can be made by cash or credit card using the ticket machines, or by telephone or SMS text. £0.81 per 4 hours for registered electric and PHEV cars.
Car Parks
There are 2x 24 hour car parks found close to Harley Street. Q-Park: their Harley Street car park is open 24 hours and is located in Queen Anne Mews, W1G 9HF (Tel 0207 636 0838).
There is another larger car park located at Cavendish Square, W1G OPN (0207 491 2419) again open 24 hours.
The Harley Street area is within the Congestion Charging Zone that can be paid online or by phone.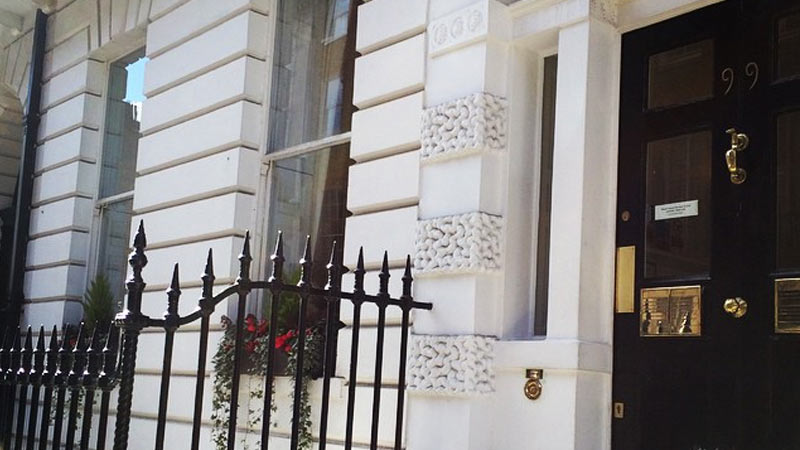 PARKING FACILITIES / CHARGES
On Street metered parking (max 4 hours) or NCP at Cavendish Square. 5 mins walk away
WHAT IS THE CLINIC NEXT TO / OPPOSITE
Closest tube station is Regent's Park (2mins). Oxford Circus (10mins walk) and Bond Street (10mins walk) are the next nearest tube stations.
WALKING DIRECTIONS
We are at the Regent's Park end of Harley St
PUBLIC TRANSPORT
Buses stop on the Marylebone Road.
ANY LOCAL LANDMARKS?
Regent's park in 3 minutes away.
DO YOU HAVE DISABLED ACCESS?
Yes
CQC rating: Requires improvement