Expected Results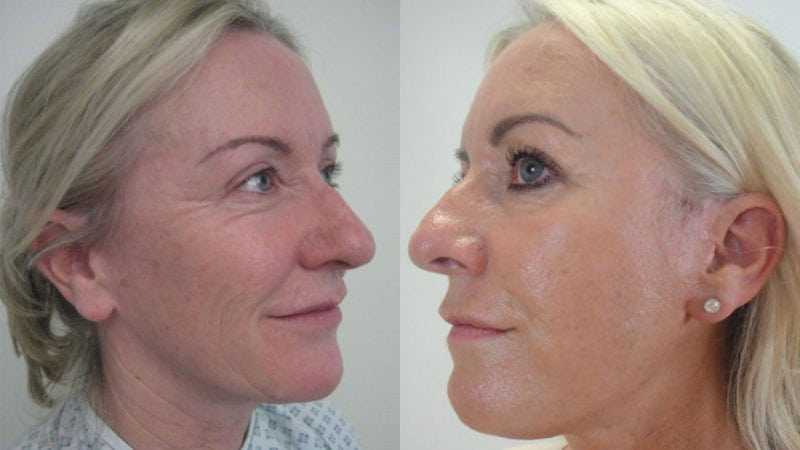 View More
More
Information
Want to learn more about this treatment?
Get in Touch
Advantages of Dermal Fillers
As our skin ages, it loses the collagen that helps shape and support it. Natural lines and wrinkles deepen. Sun exposure, smoking, air pollution and even stress can all age your appearance. The facial features will begin to lose volume giving sunken cheeks and jowling, "dragged down" appearance.
Our range of premium dermal filler treatments include Restylane, Juvederm and Teosyal and can address all these problems, without the need for surgery. These are the good products and achieve a smoother, more natural and youthful looking skin.
A personal treatment plan will be created during your consultation and our practitioner might include a combination of dermal filler techniques.
Dermal fillers offer a gentle and safe anti-ageing treatment for long-lasting skin renewal without the need for surgery. They are also effective in restoring loss of volume to enhance lips and cheekbones and cheeks.
Dermal Filler Procedure
The area to be treated is identified and marked. The skin is cleaned with a skin preparation.
Often a vibrating device is used to distract from any discomfort. Sometimes we even use a numbing cream 30-45 minutes before the treatment or ice to numb the area. Most of the fillers contain local anaesthetic that create a mild numbing effect. The filler is then injected into the skin using an ultra fine needle to minimise discomfort.
Aftercare
We will usually massage the product before you leave and check to see evenness. We advise that you do not massage it yourself. To reduce the swelling you can use some ice wrapped in a damp cloth. Arnica cream can help reduce any swelling or bruising that you may have.
For our alternative cosmetic treatments please visit our home page.
FAQ
EA Clinic offers a choice of different lip dermal fillers, including Volbella, Juvederm Ultra, Restylane and Teosyal.
If lips are to be treated a dental block may be offered or you may request it. Often we use ice to numb the area. For large volume treatments we will use a cannula.
For many people, fuller and more sensuous lips come high on their wish list and these can be created using material naturally found in the body. A simple and safe temporary Dermal filler such as Juvederm, Volbella, Teosyal injection treatment can add volume and definition, enhance small thin lips, balance our asymmetric lips or reduce the appearance of those fine, vertical lines.
The best way to give lips a fuller, plumper appearance and hence a more attractive, youthful appearance is to restore lost volume and moisture with dermal fillers that contain the body's own natural material, hyaluronic acid.
The filler is injected into the lips to define the lip borders and/or create a fuller, plumped-out effect. As much or as little filler as required will be injected to give a subtle or more dramatic result.
Hyaluronic acid is a natural substance that is found throughout your body. It gives volume to the skin, lubricates the joints and gives the eyes their shape.
Small quantities of filler are injected into the border of the lips or body of the lip depending on the desired effect. The process may be uncomfortable and topical local anaesthetic creams may be applied to reduce any discomfort. It usually takes approximately 30 minutes and the effects are instant.
At EA Clinic, we use synthetic dermal fillers that are extremely safe and have a very low incidence of allergic reaction
Lip borders can be defined and the shape and size of the lips can be enhanced either subtly or dramatically depending on the result the client desires. This treatment is also ideal for removing lines and creases around the mouth area (including "smoker's lines").
The results can be seen immediately.
The result generally last between 5 to 12 months.
You may have swelling for 24-72 hours, especially with injections in the lips. It is recommended to avoid planning social events for 48 hours.
After the treatment(s) some common injection-related reactions might occur, such as swelling, redness, pain, itching, discoloration and tenderness at the injection site. These typically resolve spontaneously within 2 to 10 days.
Mild bruising or a slight blush might appear at the injection site immediately following treatment and may last for 2-10 days.
Do not use if you are pregnant, breast feeding or have a sensitivity to hyaluronic acid dermal fillers.
Face, neck, decolletage and hands.
Our dermal fillers do not require a skin test first as they do not contain any animal-derived products.
The products contain water and hyaluronic acid with or without a local anaesthetic and have the appearance of clear gels.
Hyaluronic acid is made from non-animal products and is totally natural. It has been used for many years without any serious long-term side effects.
Dermal fillers take 30-45 minutes depending on the number of lines and wrinkles being treated.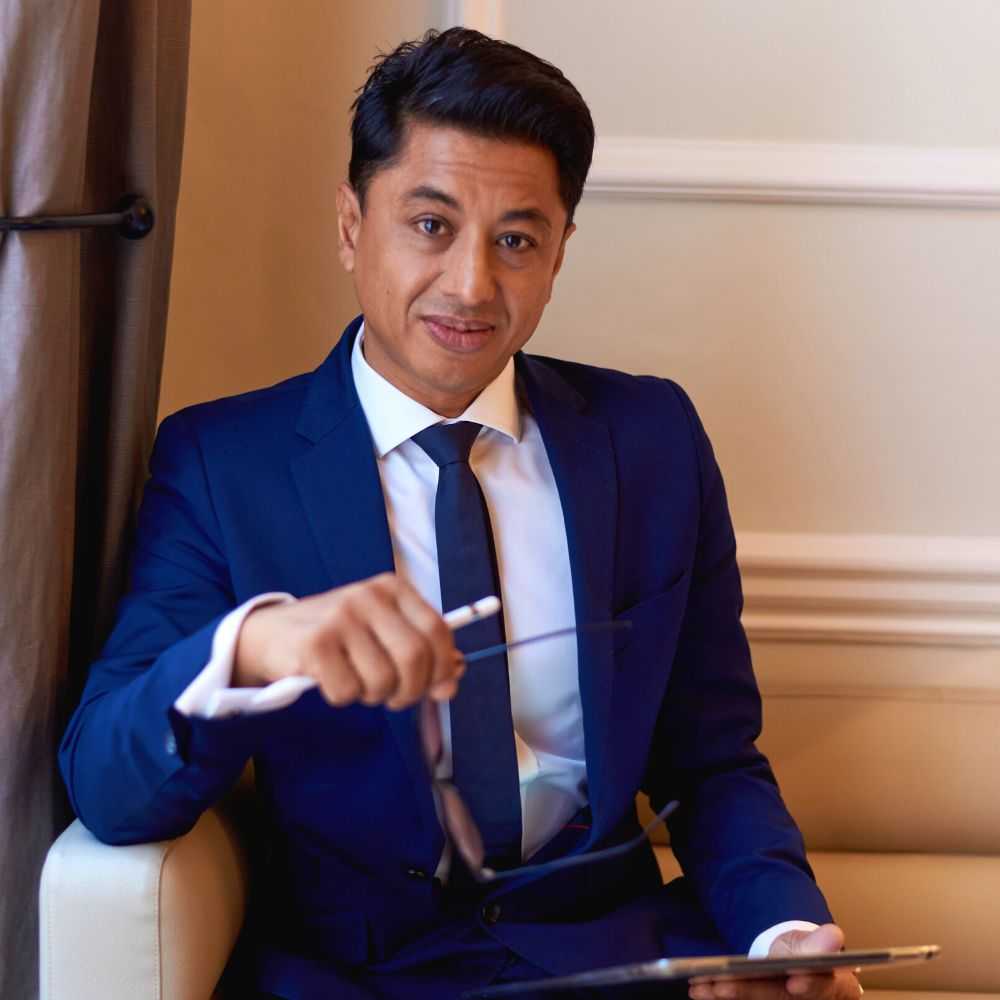 Your
Practitioner
Dr Edwin Anthony |
Director & Founder
Cosmetic Doctor-Vaser 4D Lipo
GMC Number: 4776646
Consultations: 99 Harley Street Suite EAC
A leading Vaser lipo doctor. Recognised for Vaser 4D, hi def, mid def lipo, Renuvion skin tightening. Clients travel from the UK, Asia, Africa & the Middle East. Trained by Dr Hoyos, Hi Def Vaser pioneer.
Professional Memberships


We score 4.87/5 from 343 reviews
May 19 2018
If you want liposuction this is the place to go!!!!
If you want liposuction this is the place to go!!!! Dr Anthony and Sister Gill are fantastic and so friendly. If you have any worries everything is explained to you in great detail to keep you at ease. I couldn't ask for a better result and if I decided to do more, I will 100% be coming back here!
June 12 2018
Fantastic!
Super impressed by everyone at EA clinic. Really happy with my results, thank you Dr Anthony, Gill and Suki for looking after me – you really are the dream team. Everyone is very welcoming and put me at ease throughout the process. Highly recommend to anyone!
July 3 2018
Vaser Lipo
After doing my research online and reading all the good reviews on the EA Clinic i decided to have my Vaser Lipo with Dr Anthony on 25th June
I am very please with my result so far. Both he and Gill are friendly, caring, and very professional. I was looked after very well from start to finish. Gill answered all my questions . I am very happy to recommend this clinic.
November 13 2018
EA clinic is outstanding
EA clinic is outstanding. I see Dr Edwin Anthony for my treatments. Excellent professional. I can highly recommend this clinic.
March 14 2019
Deserves more than 5 stars!!
I cannot recommend this fantastic team enough! I always leave feeling amazing and confident. Dr Anthony and his nurse manager Gill Hallett take my lifestyle into consideration before any procedure and custom make it to my needs. They always make time for me and value returning patients. I am 100% confident you will leave with a smile everytime! If there were more than 5 stars I would rate higher!
May 1 2019
Ali the anaesthetist and Dr Elwin are amazing
Ali the anaesthetist and Dr Elwin are amazing. I would highly recommend him for any procedures. If I could give him more than a 5 star then I would.