Vaser 360 Lipo
Vaser 360 Lipo is a fat removal and body contouring procedure that treats the torso in all directions. It is a Vaser 360 Lipo procedure for the torso, using the technique.
Vaser 360 Lipo is a day procedure with minimal downtime.
There is no overnight stay.
Vaser 360 allows for a balanced even finish to the torso.
Vaser 360 Lipo Aftercare
We like to see you in the clinic within 1-3 days to check on you and give you advice.
FAQ
Vaser 360 Lipo procedures are often implemented to improve most pockets of fat that are resistant to diet and exercise.
Abdomen / Torso
Flanks
Inner Thigh
Outer Thighs
Saddle Bags
Waist/Hips
Advantages over traditional Liposuction:
No need for general anaesthesia
Limited downtime
Minimal bruising and scarring
Smoother contours
You can choose to select the Vaser 360 Lipo treatment for small areas under local anaesthesia. We perform the procedure under IV sedation.
Vaser 360 Lipo is a specific type of liposuction treatment. It has an additional process where fat cells are liquified before the start of the fat extraction process. Because of this extra step, surgeons do not extract the same amount of fat in one session.
The technique used with Vaser 360 Lipo means surgeons can target many areas of the abdomen at the same time.
When you are having a standard liposuction treatment, you are usually working on one area only. Vaser 360 Lipo allows surgeons to work on many different areas around the abdomen. For example, surgeons can work on the front back and sides of the abdomen in 1 session.
Because of this all-around option, the technique came to be known as Vaser 360 Lipo.
Vaser 360 Lipo allows the doctor and patient to plan more accurately on shaping the body.
It gives doctors more scope in contouring, where the emphasis is not so much about the total amount of fat removed but more on being able to work in shaping the body more effectively.
There is not much difference in the recovery time between Vaser 360 Lipo procedure and regular liposuction.
As you would expect there is a degree of bruising with both methods.
It is entirely likely you will be back at work within 7 days of the treatment.
However, we strongly advise not taking part in any contact sports for approximately 1 month afterwards.
It is particularly useful for stubbornly fatty areas on the back.
The advantage of such liposuction is that fat extracted this way will not return as long as you maintain your overall body weight after the procedure.
To be extra safe before you have the procedure, please use these pointers as a guide:
Be physically healthy.
Have a stable body weight
Preferably not be a smoker
Have a BMI of below 30
Finally, be sure to follow the post-operation advice of your consultant.
If you fit these criteria, then you should be very safe undergoing the treatment.
The recommended total amount of fat you should have removed during this treatment is no more than 4 litres.
The exact amount depends on your body and what outcome you want to achieve.
The precision of Vaser 360 Lipo allows stubbornly fatty areas to be treated and this has a very effective advantage in improving body contouring. Contouring does not focus primarily on weight loss.
If weight loss is the goal then it is better to have separate liposuction treatments with a few months between.
Let's say you are having traditional liposuction on your abdomen. You will feel discomfort for a few days after.
Normally people return to work within 7 days.
If you are having Vaser 360 Lipo then allow for up to 5 days to feel less sore and allow up to 7 days before returning to work.
Use these as a rough guide to knowing how long you should wait between these different procedures.
You will have an initial consultation with our surgeons where your needs will be discussed and recommendations made. Of course, this includes discussing what outcome and body shape you would like.
The Vaser 360 Lipo process works by liquifying fat in specific areas of your body before that fat is then removed.
Our surgeon will use his skills to contour your curves and shape and give you a final pleasing result.
You should be within your own body weight, fit and healthy, and seeking to remove stubborn fat.
You will have a specific area where you have not successfully managed to remove excess fat.
You will be looking to improve your body shape, rather than achieve weight loss.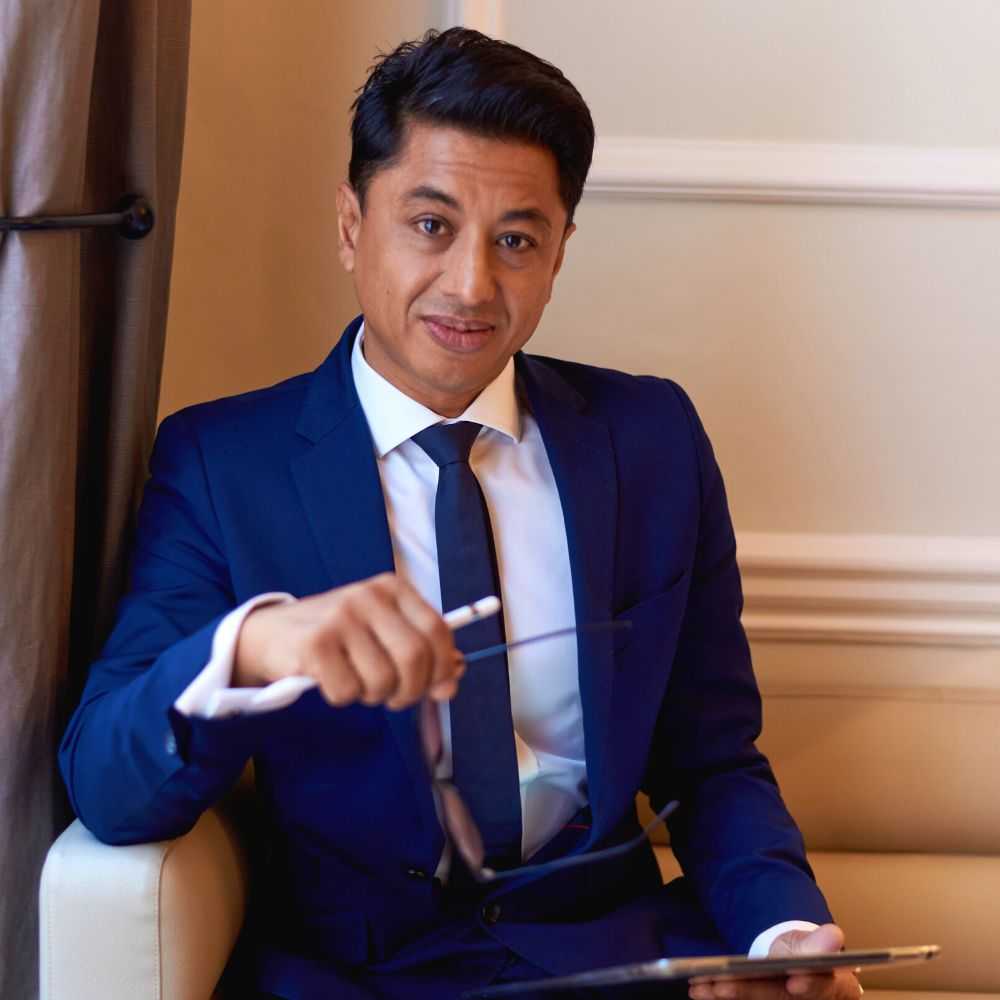 Your
Practitioner
Dr Edwin Anthony |
Director & Founder
Cosmetic Doctor-Vaser 4D Lipo
GMC Number: 4776646
Consultations: 99 Harley Street Suite EAC
A leading Vaser lipo doctor. Recognised for Vaser 4D, hi def, mid def lipo, Renuvion skin tightening. Clients travel from the UK, Asia, Africa & the Middle East. Trained by Dr Hoyos, Hi Def Vaser pioneer.
Professional Memberships


We score 4.87/5 from 343 reviews
May 19 2018
If you want liposuction this is the place to go!!!!
If you want liposuction this is the place to go!!!! Dr Anthony and Sister Gill are fantastic and so friendly. If you have any worries everything is explained to you in great detail to keep you at ease. I couldn't ask for a better result and if I decided to do more, I will 100% be coming back here!
June 12 2018
Fantastic!
Super impressed by everyone at EA clinic. Really happy with my results, thank you Dr Anthony, Gill and Suki for looking after me – you really are the dream team. Everyone is very welcoming and put me at ease throughout the process. Highly recommend to anyone!
July 3 2018
Vaser Lipo
After doing my research online and reading all the good reviews on the EA Clinic i decided to have my Vaser Lipo with Dr Anthony on 25th June
I am very please with my result so far. Both he and Gill are friendly, caring, and very professional. I was looked after very well from start to finish. Gill answered all my questions . I am very happy to recommend this clinic.
November 13 2018
EA clinic is outstanding
EA clinic is outstanding. I see Dr Edwin Anthony for my treatments. Excellent professional. I can highly recommend this clinic.
March 14 2019
Deserves more than 5 stars!!
I cannot recommend this fantastic team enough! I always leave feeling amazing and confident. Dr Anthony and his nurse manager Gill Hallett take my lifestyle into consideration before any procedure and custom make it to my needs. They always make time for me and value returning patients. I am 100% confident you will leave with a smile everytime! If there were more than 5 stars I would rate higher!
May 1 2019
Ali the anaesthetist and Dr Elwin are amazing
Ali the anaesthetist and Dr Elwin are amazing. I would highly recommend him for any procedures. If I could give him more than a 5 star then I would.
How Vaser 360 Lipo enhances body shape
Liposuction is a well-established cosmetic procedure that removes unwanted body fat to create a more toned appearance with smoother contours. While conventional liposuction is commonly performed on specific, targeted areas, Vaser 360 Lipo dramatically reshapes the whole upper body.
Vaser 360 Lipo – circumferential liposuction – treats the entire circumference of the torso in a single procedure. This 360-degree technique improves nature's design to give you the body shape you want.
All-inclusive Vaser 360 Lipo can significantly transform areas including:
• The upper and lower abdomen.
• Love handles – excess fat around the hips and tummy.
• Flanks.
• Lower parts of the back.
Benefits of Vaser 360 Lipo
• Traditional liposuction uses vacuum suction to extract fat cells from areas such as the belly. The resulting profile and appearance aren't the main objectives.
• Vaser 360 Lipo uses the same principle as regular lipo but goes further to sculpt an enhanced entire midsection profile.
• The body contouring of Vaser 360 Lipo improves overall body proportions to create a better appearance than can be achieved with conventional liposuction in isolated areas. In many cases, Vaser 360 Lipo results in an hourglass figure.
• With Vaser 360 Lipo, your cosmetic surgeon will reshape the fat deposits that remain on your body. In other words, the focus of 360 Lipo is the end result.
• Vaser 360 Lipo also produces more comprehensive results for individuals who want a better body shape faster, and it can be combined with fat grafting to hip dips.
• For many people, the improved appearance created by Vaser 360 Lipo boosts their self-confidence and emotional well-being.
• The Vaser 360 Lipo technique can also be used in high-definition ultrasonic liposuction that uses ultrasound energy to melt fat to facilitate removal.
The Vaser 360 Lipo procedure
The Vaser 360 Lipo procedure gently removes fat cells that have resisted exercise and diet.
Treatment involves:
• Injection of local anaesthetic.
• Small incisions.
• Cannulas extract fat.
• Tubes to drain blood and excess fluid.
• Recontouring remaining fat deposits.
Vaser 360 Lipo is more extensive than standard liposuction. Your body will need to be turned during the procedure to remove fat from your back.
The procedure usually takes a few hours. It can be carried out with local anaesthetic and IV sedation.
Is Vaser 360 Lipo safe?
As with all surgical procedures, liposuction has potential risks, and Vaser 360 Lipo is no different in this respect. However, thanks to advances in treatment techniques, all forms of liposuction are now safer than ever.
Vaser 360 Lipo focuses on a larger area of the body than standard liposuction. This means the procedure usually takes longer, which can put greater physiological stress on the body. Therefore, you should take particular care to ensure adequate preparation and healthy recovery. You'll find out how to do this next.
How to prepare for Vaser 360 Lipo
Before Vaser 360 Lipo treatment, you should abstain from alcohol before the procedure. You may also need to consider giving up certain habits, such as smoking. On the day of your procedure, it's advisable to wear comfortable, loose-fitting clothes.
A well-balanced and careful diet is more important than ever when preparing for Vaser 360 Lipo treatment. Eating healthily will help maintain optimal health necessary for good healing.
You'll need to get your home ready for when you're recovering after the procedure. So stock up on ingredients for meals that can be prepared easily and make arrangements that ease the burden of family commitments.
Recovery after Vaser 360 Lipo
Recovery after Vaser 360 Lipo is relatively straightforward, with minimal discomfort that can be managed with painkillers.
Downtime after Vaser 360 Lipo is usually just a few days. Taking time off work and avoiding contact sports will help the healing process.
Our specialist nurses will be happy to give you steps to take to help ensure proper healing and get the best outcome from your Vaser 360 Lipo procedure.
It takes time for the results of Vaser 360 Lipo to become evident. However, the initial bruising and swelling settle down more quickly than with regular lipo. Final results should be apparent within three months.
How can you tell if you are suitable for Vaser 360 Lipo?
If you're considering Vaser 360 Lipo treatment, it's important to remember that it's not a weight loss solution.
The procedure is usually recommended for individuals with healthy, stable body weights who want to fix the aesthetic problem of stubborn areas of fat that haven't responded to diet or exercise.
Ideal candidates for Vaser 360 Lipo are adults who are:
• Non-smokers.
• In good physical and mental health.
• Free from any chronic medical condition that would hinder healing.
Good candidates for Vaser 360 Lipo are also within 30 per cent of their ideal weight, with a body mass index of 32 or less, and have good muscle tone and firm, elastic skin.
It also helps if you have:
• Realistic expectations about the outcome of Vaser 360 Lipo treatment.
• A positive outlook.
• Specific goals in mind for body contouring.
What can it treat?
Anti-wrinkle injection can be used to treat the following conditions.