How can I treat Lipoedema?
Vaser Lipo is a type of tumescent liposuction. It allows you to treat lipoedema by removing unwanted fat by using ultrasound technology to break down stubborn fat cells leaving the  area of concern debulked.
VASER (Vibration Amplification of Sound Energy at Resonance) liquefies the fat for easier removal and smoothness. Typical areas for women are the anterior, lateral thighs, knees, calves, lateral arms and bingo wings.
It is a vaser liposuction technique that uses tumescence and ultrasound technology on areas of fat which are then removed from the body using fine tubes. It is selective for fat cells leaving the surrounding tissues and muscles undamaged. Therefore, using it can be a very effective fat-removal procedure.
Results Of Vaser Lipo
Patients will notice an overall improvement in the bulk and proportion of the treated body zones. Vaser Liposuction results will leave the patient with better or natural-looking results. Those looking for more skin tightening and smoothness will opt to add in the Bodytite, Renuvion or Morpheus 8 Burst options.
For many patients, the results of this fat removal treatment will be visible after 12 weeks.
Recovery Times With traditional Vaser Lipo
Vaser Liposuction in London is performed as a day fat removal surgery procedure, so that means you can go home the same day. Keyhole access in the skin treatments allows the VASER probe to liquify fat and does not require stitches.
Directions to our Harley street clinic for Vaser lipo in London.
Clear and easy-to-follow directions to our Vaser liposuction surgery London clinic at 99 Harley Street, Marylebone, London.
Within walking distance from Great Portland Street and Regent's Park Underground stations.
FAQ
VASER Lipo is a specialised and minimally invasive tumescent liposuction procedure. In contrast to traditional lipo, VASER Lipo procedures afford patients the fat reduction experience no amount of exercise or dieting can achieve by itself with less downtime.
VASER (Vibration Amplification of Sound Energy at Resonance) uses the most advanced ultrasound technology to break down liquified fat cells, which are then removed from your body through a suction process. The VASER Liposuction procedure (also referred to as Vaser lipo selection or Ultrasound Lipo) is a suitable procedure for both women and men
The ultrasound energy only targets fat cells, leaving surrounding tissues undamaged, and involves minimal downtime. Our experience tells us that VASER Lipo is an effective minimally invasive method for treating lipoedema (lipedema).
Vaser Lipo uses high-frequency ultrasonic waves to break up and liquefy the targeted fat without damaging the surrounding area. This result in a faster recovery compared to traditional tumescent liposuction.
Smart Lipo or Laser Lipo is a different type of lipo to vaser lipo. Although they are both used to remove stubborn areas of fat and to contour the body shape they both use different techniques. Smart lipo is also referred to as laser lipo or laser lipolysis uses laser technology but vaser lipo uses ultrasound technology to target the fat.
Vaser Lipo is still the most advanced and effective form of lipo which is why we mainly offer this type of lipo in our clinic.
Vaser Lipo uses ultrasonic technology which allows for specific areas of fat to be treated (Vaser liposelection). Due to this, the surrounding body tissues are then left untouched when used correctly and results in less bruising and a shorter recovery time.
Outer thighs / Inner thighs /Front of Thighs
Calves
Bingo wings (arms)
Lateral arms
Knees
Vaser lipo is one of many types of lipo treatments that all use various devices and techniques. Other types of lipo include traditional lipo, laser lipo, MPX laser and body jet lipo to name a few. Whether Vaser Lipo is the best type of lipo for you is personal preference, there is no clinical evidence to prove that one type is better or safer than the other. Most modern forms of lipo are considered to be equally safe and effective when performed by an expert surgeon or doctor with a long vaser lipo experience.
Tumescent Vaser liposuction treatments, should not be confused with Vaser Mid or Hi def. Vaser Mid or Hi def is not suitable as a treatment for lipoedema.
Getting the best lipo results for lipoedema comes down to the skill and experience of the surgeon/doctor and the aftercare carried out by both the clinic and patient. It is also important for the patient to be well informed and realistic about what results they can expect from the treatment.
Vaser lipo is a procedure that is suitable for lipoedema. If there is poor skin laxity your doctor may advise Renuvion/Bodytite skin tightening as well or simultaneous or second stage skin excision.
They must maintain a healthy lifestyle. If they don't maintain a healthy lifestyle after their lipo procedure, they will not get the desired results.
Vaser liposuction will not help you lose weight or keep it off.
They must be prepared to continue a healthy lifestyle via diet and exercise post the procedure.
Suitable for those that would like to:
• lose a few inches around their inner or outer thighs, arms or torso
• debulk the lipoedema
• return some proportion back to the whole body
If the individual is not healthy, they may be at greater risks for vaser lipo complications compared to a healthy person.
Taking certain medications may increase the risk of bleeding such as non-steroidal anti-inflammatory drugs (NSAIDs), aspirin, or anticoagulants such as Coumadin (warfarin). In these situations, planning is required to make it a safe option.
Taking medications that impede the metabolism of lidocaine, the local anaesthetic used in this procedure, also increases risks unless the individual can stop the use of this medication at least two weeks prior to surgery.
Pregnant or breastfeeding women cannot have the procedure.
Think carefully about whether you want to have this procedure and talk about it with friends and family. If you decide you want to go ahead, then search for an experienced  doctor, check their credentials, long vaser lipo experience and schedule a vaser liposuction consultation with them. It is not a commitment to the procedure and gives the patient an opportunity to get advice and ask questions.
Be prepared for the financial commitment. Generally, the cost of this procedure alone for lipoedema is from £7000, and there are no rebates available from Private Medical Insurance. There will be additional costs such as medications, and massages. Be aware that surgery overseas may be dangerous and end up costing you a lot more in the long run.
On the day of your appointment, be prepared with any questions or concerns. Talk about where you want to have vaser lipo, what you would like to achieve, how the procedure is performed, how to look after yourself afterwards and the risks involved. Take a list of medications you are taking and your medical history, and ask if you are a suitable candidate.
Tumescent Vaser lipo may be carried out under IV sedation or local anaesthetic, which is safer than general anaesthetic in most cases. With the use of suction in a fat removal process, patients can expect some expected side effects after the procedure.
The best candidates for this procedure will have the correct expectations or realise that this may be the 1st stage debulking procedure,
For most tumescent vaser lipo lipoedema patients, the skin tends to tighten shortly after the procedure. Therefore, patients can expect to see some results over a short period of time, generally after 12 weeks. However, it's important to remember that the best results can be seen several months after the procedure because the body needs a significant amount of time to heal. In some cases, it may take up to 6 months, and results can differ.
You can expect reasonable pain and discomfort, typically requiring 5-7 days off office work. You will also need to wear a compression garment for 6 weeks.
The follow-up care will also require lymphatic drainage massage starts the next day.
One of the major benefits of tumescent vaser lipo compared to traditional lipo methods is the minimal damage to surrounding blood vessels and surrounding tissues. Vaser lipo uses small incisions and sound waves to liquefy the fat before it is removed from the body. Liquefying the fat can increase the accuracy of the cosmetic procedure and make the fat easier to remove. In addition to that, it could also minimise the damage inflicted upon surrounding tissue.
The fat cells removed during vaser liposuction are specifically targeted, which allows plastic surgeons to provide the patient with a smoother and more sculpted end result. During the procedure, the surgeon can debulk the fat which giving the patient a noticeable result.
While vaser techniques have benefits over older procedures, they come with some risks. These risks include unsatisfactory results from the procedure and risks to your health. It is important to consider these and weigh them up against the benefits you expect when deciding whether or not vaser is right for you.
Unsatisfactory results are those you are not happy with. It is important to remember that you are unlikely to get good results if you do not maintain a healthy lifestyle. And there is a risk that the changes the surgeon/doctor makes to your body will not be the changes you wanted. Mistakes do happen, and they are more likely if the surgeon/doctor is inexperienced.
There are also health risks to consider, which can be very serious. For example, there is a risk of infection, serious bleeding or swelling after the surgery. Be sure to discuss the full range of possible risks before you decide on undergoing vaser liposuction.
Here is a rough guide of vaser liposuction costs in London, although we do prefer to see you initially.
1 area of the body – £3,600
2 areas of the body – £4,800
3 areas of the body – £6,000
4 areas of the body – £7,200
Vaser chin – £1,999
Vaser Lipo is an advanced cosmetic procedure to remove excess fat from the body. It's less invasive than a traditional liposuction procedure, and the healing process can be faster.
VASER – Vibration Amplification of Sound Energy on Resonance – breaks down and loosens fat deposits under the skin with powerful ultrasound technology.
Disrupting the bonds between fat cells in this way facilitates more effective fat transfer, with greater precision and more control than a traditional liposuction procedure.
Vaser Lipo uses pulsating ultrasound waves of energy to dissolve fat without damaging surrounding tissues.
The procedure removes stubborn fat deposits and reveals underlying muscle tone. It can be used to reshape many treated areas of the body, including:
• The belly.
• Bottom.
• Upper arms.
• Back.
• Inner and outer thigh areas.
• Knees.
• Hips.
• Neck.
• Chin.
Although liposuction isn't considered a method to avoid weight gain, some research suggests that Vaser Lipo may improve metabolism for long-term weight control.
Vaser Lipo is an ultrasound-assisted surgical procedure usually carried out with local anaesthetic and IV sedation. It entails:
• Injection of anaesthetic – a tumescent fluid – into the area to be treated.
• Tiny incisions in the skin.
• Insertion of ultrasound probes to break up fatty tissue.
• Vacuuming the fatty tissue and most of the tumescent fluid with a cannula.
• Insertion of small tubes to drain blood and excess fluid.
Some of the fluid is left in the body to provide continued anaesthesia after the procedure. This will be absorbed by the body over the following days.
The Vaser Lipo procedure can take one hour to several hours, depending on which area or areas are being treated and how much fat transfer is required.
Liposuction is a cosmetic procedure that enhances body shape by sucking out fat that's difficult to lose through exercise or diet.
Although similar procedures, there are important differences between conventional liposuction and Vaser Lipo.
The key difference lies in how fat cells are dislodged.
Conventional liposuction is more invasive, often performed under general anaesthesia to remove fat in a single session. It uses the movement of a cannula to dislodge fat cells.
Instead of relying on cannula motion, Vaser Lipo uses probes that resonate at high frequency to break down fat cells with greater precision without damaging surrounding tissues. It's designed to refine body shape by removing small fat deposits to reveal the muscle tone underneath.
Advantages of Vaser Lipo compared with traditional lipo include:
• Less invasive procedure.
• Less risk of damage to surrounding tissues through movement of the cannula.
• Usually no need for general anaesthesia, so you can go home quickly after treatment.
• Shorter recovery time.
• Less pain, bruising and bleeding.
• Minimal scarring.
• Can target very specific areas.
• Can be used to create natural contouring.
Ahead of Vaser Lipo treatment, your cosmetic surgeon will need to know whether you're taking any medications. They'll also advise you on steps to take to prepare for your procedure, such as:
• Avoid blood-thinning medication for two weeks before treatment.
• Avoid alcohol before the procedure.
Before the operation, you need to make arrangements to allow you enough time to recover, such as taking time off work and reorganising family commitments for a few days. You'll also need to stock up on post-surgery supplies, including pain relief and antibiotics prescribed by your doctor.
If you're a smoker, you need to quit well ahead of the Vaser Lipo treatment. Smoking hinders blood supply to the skin, increasing the risk of circulation problems after the procedure and may affect the aesthetic surgery results.
Full recovery after Vaser Lipo may take several weeks, but you should be able to resume normal activities within a few days.
Your body needs time to heal after Vaser Lipo, so it's unlikely you'll see the cosmetic benefits straight away. The results of treatment will become clearer a few months later as your body settles into its modified form.
You'll be given dressings for the treated area or areas, which will ooze fluids for 24 to 48 hours and might be swollen and a little bruised.
You will need to drink more electrolyte-balanced fluids (i.e. Lucozade etc) than usual to help flush the anaesthetic out of your system.
In the long term, it's important to maintain an exercise routine and healthy diet after treatment to avoid developing new fat deposits.
Bear in mind that weight fluctuations and simple gravity can change the way you look over time after Vaser Lipo.
Vaser Lipo is a low-risk procedure with minimal side effects, no large incisions, and no impact on muscle and other underlying tissues. However, you may experience discomfort and bleeding for a few days.
As with all surgical procedures, there's a risk of infection, which can be controlled with antibiotics.
Vaser Lipo is a popular choice for individuals looking to contour their body by removal of small areas of stubborn body fat that don't respond to dieting and exercise.
Keep in mind that, like conventional lipo, Vaser Lipo isn't a weight loss procedure. People who get the best outcome from liposuction are within 15 pounds of ideal body weight.
Lipoedema may occur because of changes in female hormones. The most common time of onset is around puberty or when there are other hormonal shifts such as during pregnancy and menopause. You are at greater risk of developing lipoedema if other women in your family are affected.
You may also have pain, tenderness or heaviness in the affected limbs, and you may bruise easily. Lipoedema can also cause knock knees, flat feet and joint problems, which can make walking difficult. It can be a difficult condition to live with and you may feel anxious or depressed.
Lipedema (sometimes called "lipoedema", or more accurately "lipalgia") is a chronic condition that causes an abnormal accumulation of painful adipose tissue (fat) in specific areas of the body (typically the legs).
The exact cause of lipedema is unknown. But the condition runs in families and may be inherited. The condition occurs almost exclusively in people assigned female at birth, and usually starts or gets worse at the time of puberty, pregnancy or menopause. Because of this, there is likely a connection to hormones.
Lipoedema may occur because of changes in female hormones. The most common time of onset is around puberty or when there are other hormonal shifts such as during pregnancy and menopause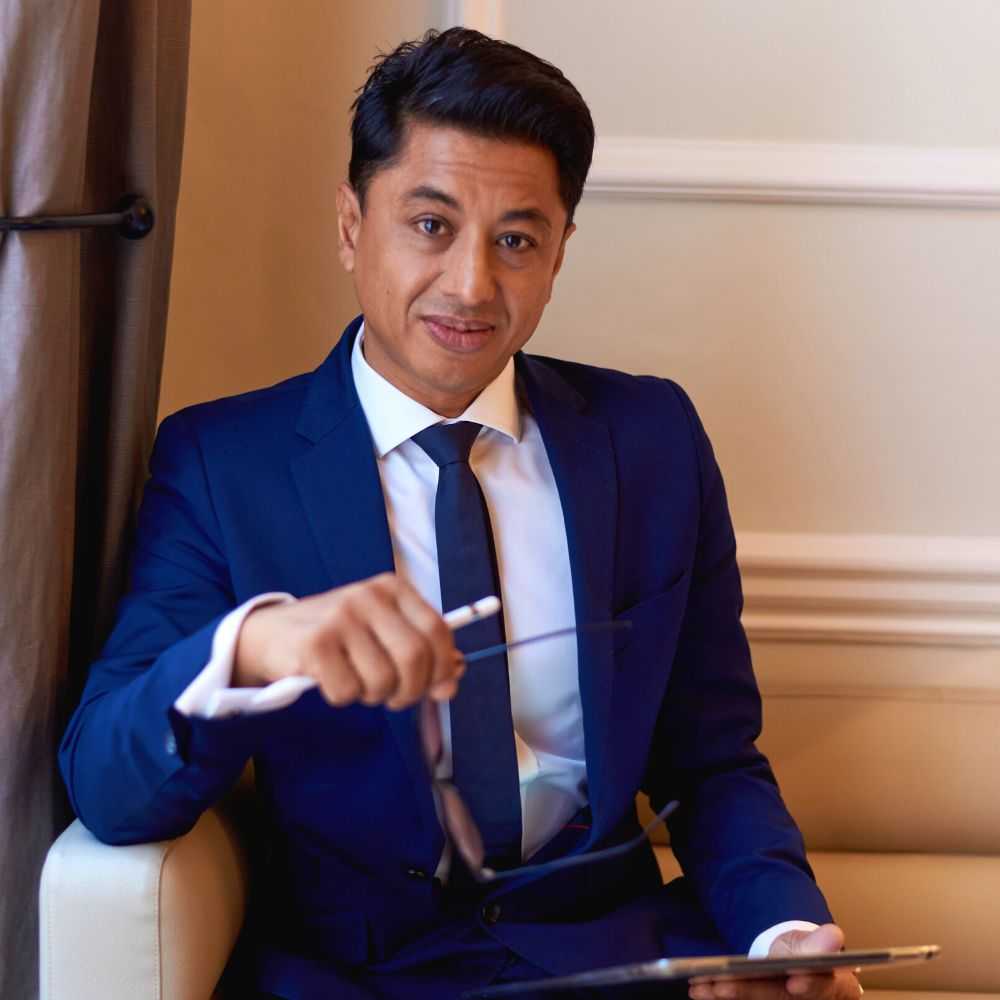 Your
Practitioner
Dr Edwin Anthony |
Director & Founder
Cosmetic Doctor-Vaser 4D Lipo
GMC Number: 4776646
Consultations: 99 Harley Street Suite EAC
A leading Vaser lipo doctor. Recognised for Vaser 4D, hi def, mid def lipo, Renuvion skin tightening. Clients travel from the UK, Asia, Africa & the Middle East. Trained by Dr Hoyos, Hi Def Vaser pioneer.
Professional Memberships


We score 4.87/5 from 343 reviews
May 19 2018
If you want liposuction this is the place to go!!!!
If you want liposuction this is the place to go!!!! Dr Anthony and Sister Gill are fantastic and so friendly. If you have any worries everything is explained to you in great detail to keep you at ease. I couldn't ask for a better result and if I decided to do more, I will 100% be coming back here!
June 12 2018
Fantastic!
Super impressed by everyone at EA clinic. Really happy with my results, thank you Dr Anthony, Gill and Suki for looking after me – you really are the dream team. Everyone is very welcoming and put me at ease throughout the process. Highly recommend to anyone!
July 3 2018
Vaser Lipo
After doing my research online and reading all the good reviews on the EA Clinic i decided to have my Vaser Lipo with Dr Anthony on 25th June
I am very please with my result so far. Both he and Gill are friendly, caring, and very professional. I was looked after very well from start to finish. Gill answered all my questions . I am very happy to recommend this clinic.
November 13 2018
EA clinic is outstanding
EA clinic is outstanding. I see Dr Edwin Anthony for my treatments. Excellent professional. I can highly recommend this clinic.
March 14 2019
Deserves more than 5 stars!!
I cannot recommend this fantastic team enough! I always leave feeling amazing and confident. Dr Anthony and his nurse manager Gill Hallett take my lifestyle into consideration before any procedure and custom make it to my needs. They always make time for me and value returning patients. I am 100% confident you will leave with a smile everytime! If there were more than 5 stars I would rate higher!
May 1 2019
Ali the anaesthetist and Dr Elwin are amazing
Ali the anaesthetist and Dr Elwin are amazing. I would highly recommend him for any procedures. If I could give him more than a 5 star then I would.