Benefits
Fast
Effective
Repeatable
Low cost
Minimal downtime
Procedure:
The different techniques:
Microsclerotherapy is used to treat spider veins or thread veins on the legs resulting from the abnormal leg veins. It is a simple procedure which involves injecting a liquid into the veins that destroys them and causes them to disappear over time. It is suitable for use on thread veins on the legs or body, provided they are beneath the heart. We do not use it on the face. Microsclerotherapy is the most preferable treatment for thread veins below the heart and we often combine it with ND YAG lasering to get the best results.
EVLT (lasering) This is an alternative to traditional varicose veins surgery. It uses a laser for a reasonably painless experience and fast healing. Local anaesthetic is administered and then a thin laser fibre (smaller than 1mm in diameter) is inserted into the vein, under the guidance of real-time ultrasound The fibre then administers laser energy to heat seal shut the veins. It is a 1 hour daycase allowing to go home when it is finished. Minimal bruising and skin tightness may occur whilst the veins shrinkage and absorption takes place. A return to daily activities within a day or two is normal.
FAQ
They are small blood vessels that run close to the surface of the skin and have the appearance of fine red, or purple squiggles. Other names are 'spider veins' or 'broken veins', the veins are in fact not broken but just enlarged. Telangiectasia is the medical terminology.
The majority of us as we age. Approximately one in every five women in their 20's will have thread veins, thus sum increases to roughly 50% by the age of forty and continues to increase. By the age of 70 over 70% of female will have thread veins.
Large thread veins are more effectively treated using sclerotherapy. Unlike laser treatment, protection from the sun is not necessary. If the treated area is a little sore or dry, then the application of aloe vera gel may help. There is no evidence that the treatment can lead to skin disorders, nor an increased risk of cancer. However, treatment is not suitable during pregnancy, or for patients with epilepsy or a pacemaker.
This will depend on how many thread veins have appeared. Each session involves a 10-30 minute treatment. Most of our clients can be treated in 4 to 8 sessions making it a fast, effective and inexpensive treatment. The results will be obvious in most patients after 6 weeks after each session but for some people, it can take longer for the treatment to work.
Pre-existing suntans do not affect or prevent the sclerotherapy treatment but is advised that sun bathing could be detrimental for a 6 week period after the treatment.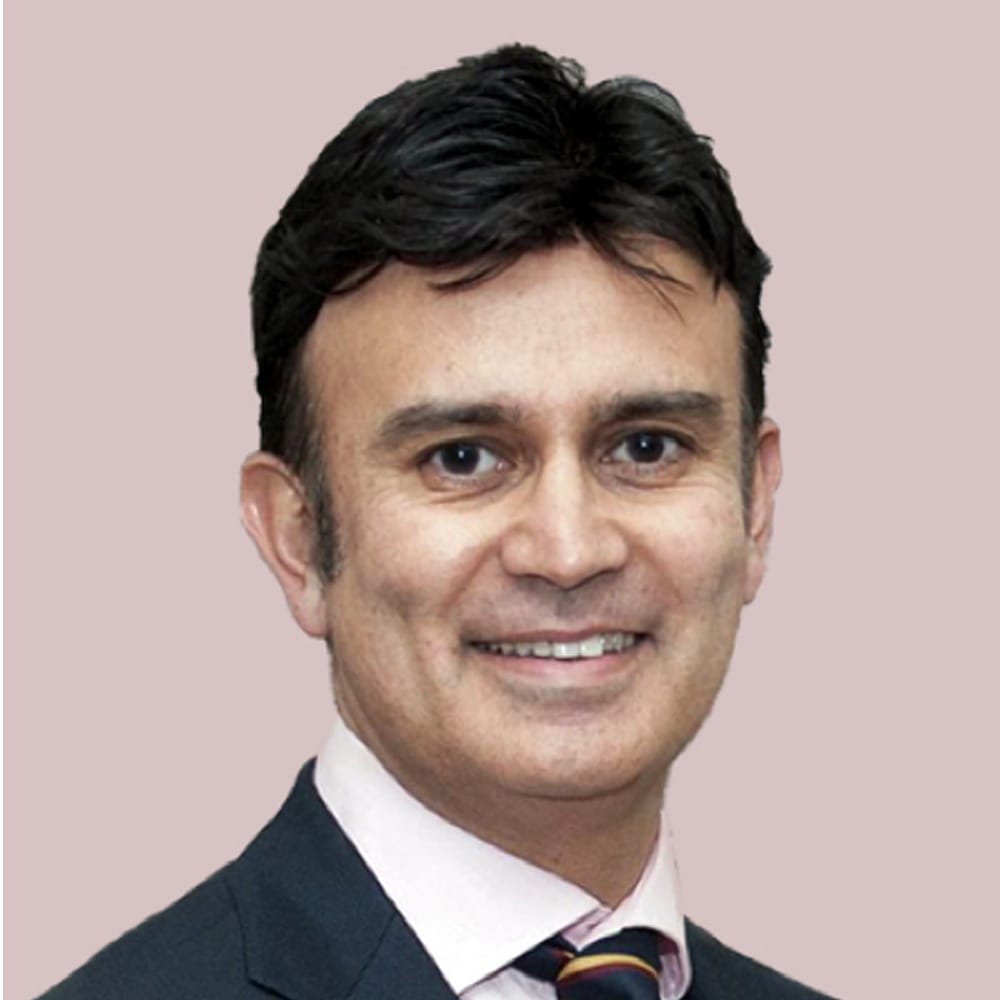 Your
Practitioner
Mr S Tahir Hussain |
Surgeon
Vascular & Hernia Surgery
GMC Number: 3242669
Consultations: 99 Harley Street
Mr S Tahir Hussain is a renowned and popular Consultant Surgeon in General and Vascular Surgery.
Professional Memberships


Rated 10 out of 10 based on 33 reviews.

I can't recommend EA clinic enough. I have had several procedures there now (vaser liposuction, mole removal and peels) and between Gill and Dr Anthony I have been so well looked after. They are consistently professional, passionate and clear in the options they provide you. Whether it is consultation, procedure or aftercare Dr Anthony always has so much time to make you feel at ease and fully informed. Both Gill and Dr Anthony are also friendly which is so lovely and welcoming as a patient. Overall I feel so much happier and confident since seeing the team at EA Clinic.