Expected Results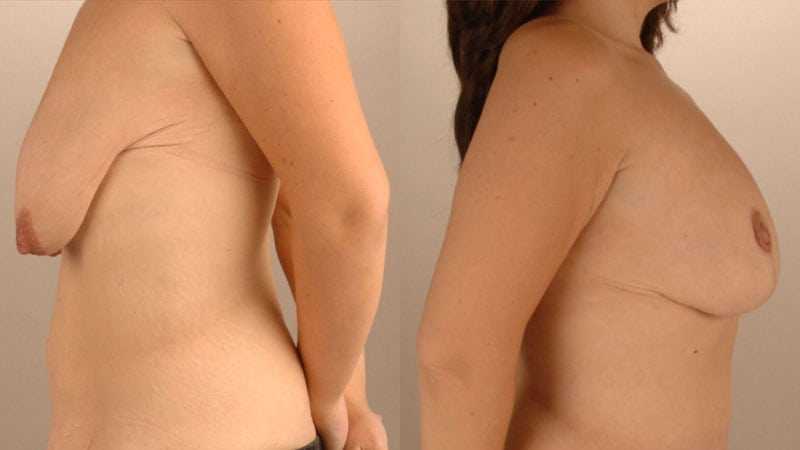 View More
More
Information
Want to learn more about this treatment?
Get in Touch
Advantages of breast uplift & reduction treatments
The objectives of breast reduction surgery is to produce a smaller, lighter, improved breast shape, complementary and proportionate to the rest of an individual's figure. This may also reduce the problem of back pain that heavy breasts may cause. Reducing the size of the breasts may be very satisfying, and can enhance confidence and self-esteem. Weight loss, childbirth and the ageing process can cause women's breast to lose shape. Breast uplift is sometimes necessary to improve the appearance of shapeless breasts.
1. Definitive procedure
2. 2-3 hours
3. Permanent change
4. General Anaesthetic
5. Moderate discomfort
Breast Uplift and Reduction Procedure
Breast Reduction
A breast reduction procedure involves the surgical reduction of breast tissue and the restoration of contour through a series of carefully planned and measured excisions. Breast reduction surgery is a commonly performed and straightforward operation which involves reducing the amount of breast and fatty tissues whilst uplifting the breast tissue. The surgeon removes the excess fat, skin and tissue from the breast. The incision lines are very discreet; there will be an anchor shaped scar running around the areola, down to and along the sub mammary fold (crease line under the breast). This restoration normally involves the removal of reasonably large volumes of breast tissue and the relocation of the nipple and the surrounding skin back into the centre of the newly created breast shape.
Breast Uplift (mastopexy) Procedure
Breast uplift usually involves lifting the nipple and areola as well as the breast tissue. Pleats of surplus skin are removed from underneath the breast and the breast itself is remodelled into a tighter cone and the nipples are repositioned at a higher level so that they lie at the points of the tightened breasts. A breast uplift can be done without significantly altering the size of the breast, although some patients take this opportunity to have a breast enlargement at the same time.
FAQ
Below are some of the reasons patients choose to have a breast reduction:
1. Women of all ages who are unhappy with the general size and shape of their breasts.
2. Women who suffer from uneven (asymmetrical) breasts.
3. Women who have suffered with back, neck or shoulder pain as a result of their heavy breast size.
4. Women who do not like the way overly large breasts can interfere with their normal daily activities and ability to exercise in comfort.
5. Women who suffer from skin irritation due to their heavy breasts, particularly in hot weather.
6. Women who feel limited by the fashion restrictions large breasts cause.
7. Women who feel that their self-esteem, confidence or relationships are affected by concerns and feelings about their breast size.
Some common reasons for breast uplift include:
1. Following pregnancy and breast feeding, breast can become flatter and "empty" looking losing breast roundness and fullness
2. Weight loss can leave the breast flatter with excess loose skin
3. If breasts are no longer firm it can be difficult to wear certain types of clothes without the support of a bra
4. Boost confidence and improve body image
The best results are achieved in women with small sagging breasts although breasts of any size can be lifted. The results may not last as long with heavy breasts.
Following breast uplift surgery there may be some interference with the ability to breast feed.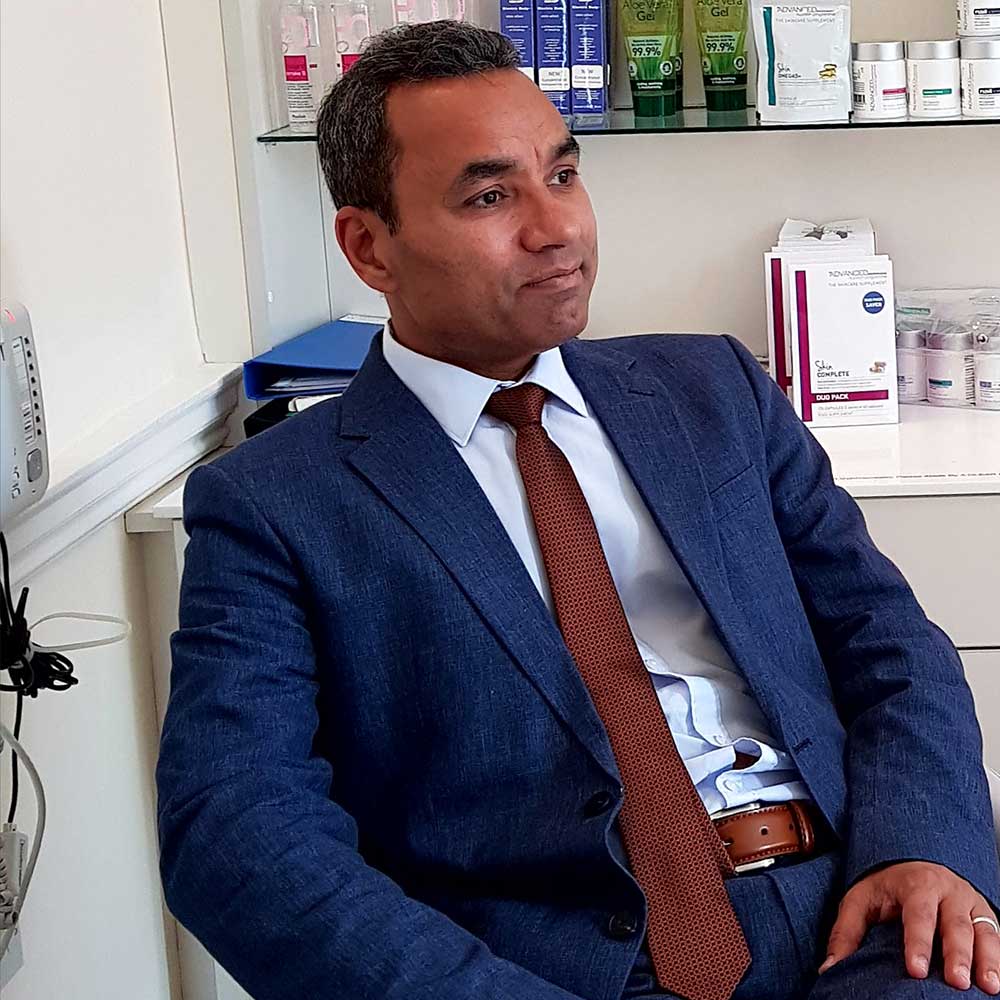 Your
Practitioner
Mr Hassan Shaaban |
Plastic Surgeon
Face, Breast and Body Contouring Surgery
GMC Number: 4560472
Consultations: 99 Harley Street
His aesthetic interest lies in the field of earlobe reductions, face and neck lifts, mini, breast work and full tummy tucks and cellulaze laser therapy for cellulite.
Professional Memberships


We score 4.87/5 from 343 reviews

May 19 2018
If you want liposuction this is the place to go!!!!
If you want liposuction this is the place to go!!!! Dr Anthony and Sister Gill are fantastic and so friendly. If you have any worries everything is explained to you in great detail to keep you at ease. I couldn't ask for a better result and if I decided to do more, I will 100% be coming back here!
June 12 2018
Fantastic!
Super impressed by everyone at EA clinic. Really happy with my results, thank you Dr Anthony, Gill and Suki for looking after me – you really are the dream team. Everyone is very welcoming and put me at ease throughout the process. Highly recommend to anyone!
July 3 2018
Vaser Lipo
After doing my research online and reading all the good reviews on the EA Clinic i decided to have my Vaser Lipo with Dr Anthony on 25th June
I am very please with my result so far. Both he and Gill are friendly, caring, and very professional. I was looked after very well from start to finish. Gill answered all my questions . I am very happy to recommend this clinic.
November 13 2018
EA clinic is outstanding
EA clinic is outstanding. I see Dr Edwin Anthony for my treatments. Excellent professional. I can highly recommend this clinic.
March 14 2019
Deserves more than 5 stars!!
I cannot recommend this fantastic team enough! I always leave feeling amazing and confident. Dr Anthony and his nurse manager Gill Hallett take my lifestyle into consideration before any procedure and custom make it to my needs. They always make time for me and value returning patients. I am 100% confident you will leave with a smile everytime! If there were more than 5 stars I would rate higher!
May 1 2019
Ali the anaesthetist and Dr Elwin are amazing
Ali the anaesthetist and Dr Elwin are amazing. I would highly recommend him for any procedures. If I could give him more than a 5 star then I would.