Advantages of Nipple Surgery (GYNAECOMASTIA)
Large nipples or areola area may cause you distress or an inverted nipple may cause you discomfort. Do not worry as nipple issues are common, however, they may be corrected quick easily as usually as a day procedure under local anaesthesia only.
1. Local Anaesthetic
2. 45-60 minutes
3. Definitive procedure
4. Permanent change
5. Improved aesthetics
Nipple Surgery Procedure
The procedures are performed under local anaesthesia as a day procedure. You may if you wish request IV sedation, which an anaesthetist will perform for you. The usual procedure time is anywhere between 30-90 minutes. Once the procedure is over we will place a dressing on the site and take you to the private discharge lounge.
Nipple Surgery Aftercare
Once the procedure is over. We will advice you as to any specific aftercare and which pain relief you should use, usually simple over the counter analgesia. We will give you our emergency contact details if you are concerned about anything. As standard we will follow you up at 1 week and 6 weeks.
FAQ
This is when the nipple itself protrudes and can be longer or wider than normal or uneven in shape. If there is a problem with the tissue surrounding the nipple then areola reduction surgery would be required, or possibly, in the case of men, gynecomastia (excess fatty tissue under the nipple which requires a male breast reduction). If you have enlarged, or wide areolas you may feel very conscious of them as they don't fit with the shape of your breasts. The ideal diameter of the areola on a woman of average height is 4.7cm; however, this varies and should look in proportion to your size.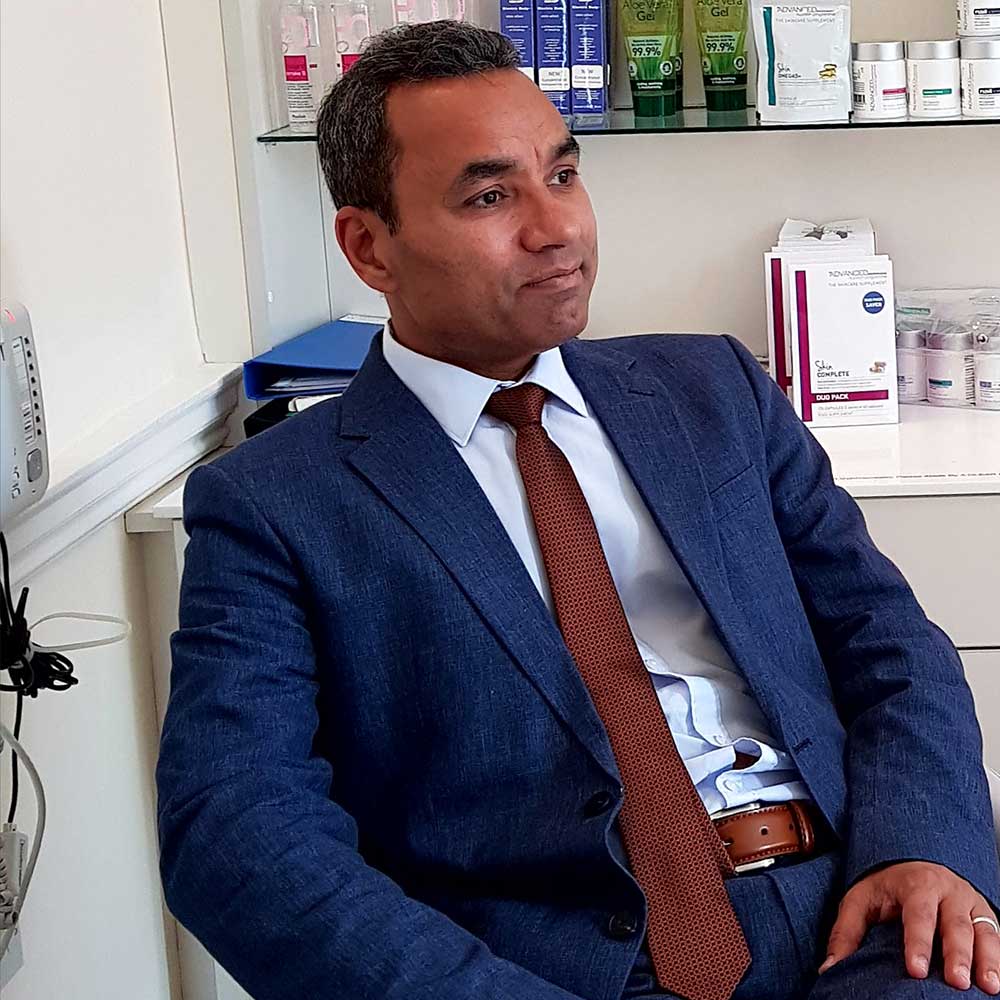 Your
Practitioner
Mr Hassan Shaaban |
Plastic Surgeon
Face, Breast and Body Contouring Surgery
GMC Number: 4560472
Consultations: 99 Harley Street
His aesthetic interest lies in the field of earlobe reductions, face and neck lifts, mini, breast work and full tummy tucks and cellulaze laser therapy for cellulite.
Professional Memberships


Rated 10 out of 10 based on 33 reviews.

I can't recommend EA clinic enough. I have had several procedures there now (vaser liposuction, mole removal and peels) and between Gill and Dr Anthony I have been so well looked after. They are consistently professional, passionate and clear in the options they provide you. Whether it is consultation, procedure or aftercare Dr Anthony always has so much time to make you feel at ease and fully informed. Both Gill and Dr Anthony are also friendly which is so lovely and welcoming as a patient. Overall I feel so much happier and confident since seeing the team at EA Clinic.