Advantages of Medical Therapies
The hair mesotherapy is a composition of resorbable liquid made of Hyaluronic acid and Restructuring hair complex. Micro-injections are used to place it into the dermis of the scalp near hair roots thus treating various male and female scalp and hair problems through scalp rehydration, reduction in dandruff and hair breakage.
PRP treatments and the technology behind plasma enrichment has evolved over time. At EA Clinic we offer two forms of PrP for the scalp, the regular PrP and the premium Angel Whole Blood Separation System.
Benefits of Mesotherapy, PrP & LLLT
1. Treats Hair loss
2. Treats Scalp dehydration and presence of dandruff
3. Treats Hair breakage
4. Quick and easy treatment
Medical Therapies Procedure
Low Level Laser Therapy (LLLT).
You either comb the haircomb through your hair 3 times a week or with the helmet/cap you place it on your head 3 times a week. Men are better suited to Helmet/caps as they require minimal involvement.
Mesotherapy & PrP
Both Mesotherapy and PrP are placed in a syringe and then micro-injections are used to place it into the dermis of the scalp near hair roots. The whole procedure takes less than 30 minutes and then you will be able to leave immediately.
Medical Therapies Aftercare
Once your treatment is complete, you are free to resume your normal activities. You may find that your scalp feels a little tingly following your treatment. We would ask that you refrain from swimming in a swimming pool for 1 week to prevent any infections.
FAQ
The Angel System from Cytomedix which is currently the most expensive and the "Rolls Royce" of PrP systems.
The closed automated Angel System establishes a new level of consistency in whole blood separation; it delivers reproducible results through high and specifiable platelet quotas. It is fast and produces PRP in less than 20 minutes. The Angel System uses sequential centrifuging with a fine-tune spin and optical sensors to deliver precise platelet:plasma ratios.
No, they mildly uncomfortable but they are quick and tolerable sessions. Some patients prefer to apply topical anaesthetic cream prior to the treatment session.
1 session weekly for 8 weeks and then a maintenance of one session every 4 months.
We retail 3 types of Low level laser devices, the Hairmax brush mainly for females as they tend to be compliant with regular hair brushing and 2 LED caps, a more affordable Theradome LH80 Pro and the top of the range FDA approved Capillus 272. LLLT is proven clinically to prevent hair loss progression and to stimulate regrowth of thinning hair. The comb and caps use safe, low level lasers to energise hair follicles and encourage new, thicker, healthier natural hair growth. Caps need to be worn for thirty minutes every other day and the comb is to be used for 8 minutes three times a week.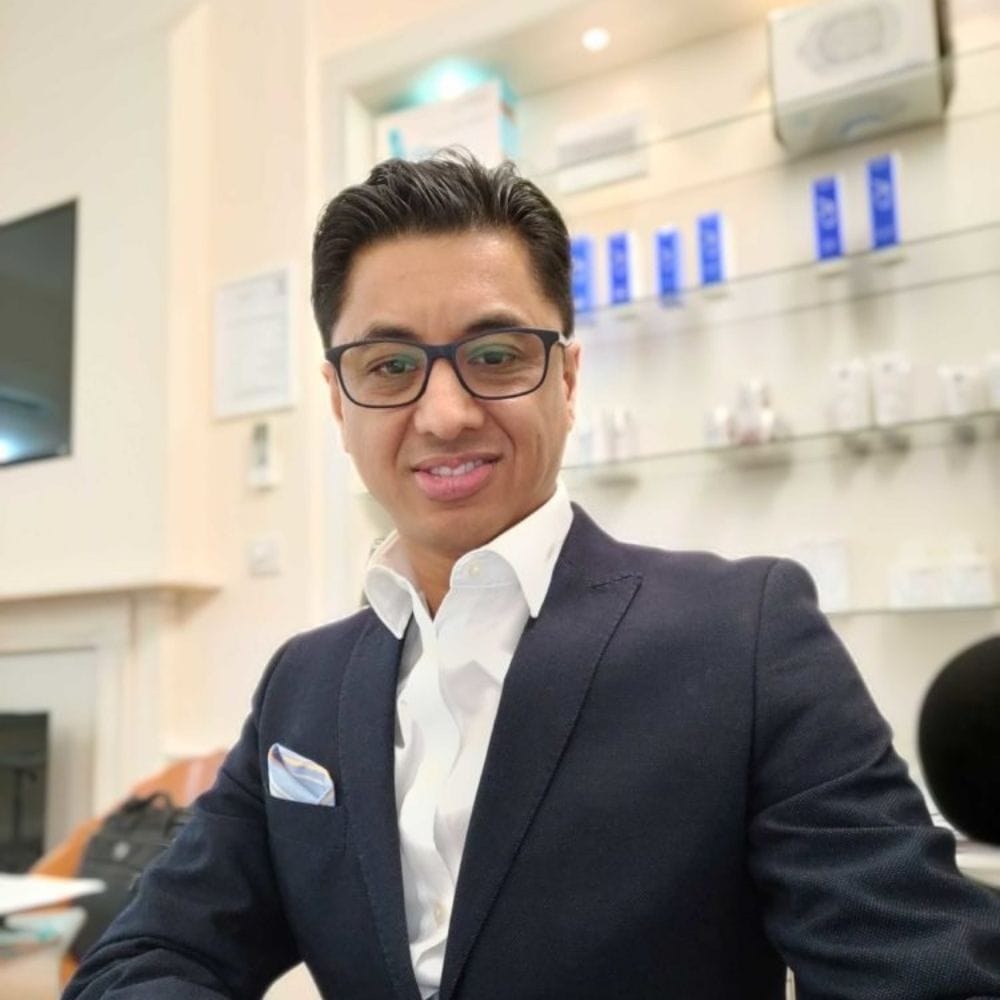 Your
Practitioner
Dr Edwin Anthony |
Director & Founder
Cosmetic Doctor-Vaser 4D Lipo
GMC Number: 4776646
Consultations: 99 Harley St
A leading Vaser lipo doctor. Recognised for Vaser 4D, hi def, mid def lipo, Renuvion skin tightening. Clients travel from the UK, Asia, Africa & the Middle East. Trained by Dr Hoyos, Hi Def Vaser pioneer.
Professional Memberships


We score 4.87/5 from 343 reviews

May 19 2018
If you want liposuction this is the place to go!!!!
If you want liposuction this is the place to go!!!! Dr Anthony and Sister Gill are fantastic and so friendly. If you have any worries everything is explained to you in great detail to keep you at ease. I couldn't ask for a better result and if I decided to do more, I will 100% be coming back here!
June 12 2018
Fantastic!
Super impressed by everyone at EA clinic. Really happy with my results, thank you Dr Anthony, Gill and Suki for looking after me – you really are the dream team. Everyone is very welcoming and put me at ease throughout the process. Highly recommend to anyone!
July 3 2018
Vaser Lipo
After doing my research online and reading all the good reviews on the EA Clinic i decided to have my Vaser Lipo with Dr Anthony on 25th June
I am very please with my result so far. Both he and Gill are friendly, caring, and very professional. I was looked after very well from start to finish. Gill answered all my questions . I am very happy to recommend this clinic.
November 13 2018
EA clinic is outstanding
EA clinic is outstanding. I see Dr Edwin Anthony for my treatments. Excellent professional. I can highly recommend this clinic.
March 14 2019
Deserves more than 5 stars!!
I cannot recommend this fantastic team enough! I always leave feeling amazing and confident. Dr Anthony and his nurse manager Gill Hallett take my lifestyle into consideration before any procedure and custom make it to my needs. They always make time for me and value returning patients. I am 100% confident you will leave with a smile everytime! If there were more than 5 stars I would rate higher!
May 1 2019
Ali the anaesthetist and Dr Elwin are amazing
Ali the anaesthetist and Dr Elwin are amazing. I would highly recommend him for any procedures. If I could give him more than a 5 star then I would.