Advantages of FaceTite/ EmbraceRF
This is the latest FaceTite that has 2 sensors for added safety and effect. The thin probes go through needle pricks making the access points near invisible after a few days. FaceTite can be performed on its own or in combination with Morpheus 8 to make the treatment more effective. Both treatments have short downtime. The treatments are well researched and have undergone full FDA scrutiny. Studies show that it creates heat for three dimensional tissue remodeling.
Morpheus8 is a fractional RF technology which means that it uses needles to deliver radiofrequency to the skin. This leads to fractionated sub-dermal coagulation of the fat, which just means that it treats the upper-fat layers which works on the deeper layers. The fancy name for what Morpheus8 does is a Subdermal Adipose Remodeling Device (SARD) which just equates to fat contouring to create a more youthful appearance.
EmbraceRF combines these Tite & Morpheus 8 to provide a single sitting treatment with minimal downtime and minimal to no signs of scarring after a few weeks.
The standard for facial skin laxity is a facelift. However, EmbraceRF is perfect for those who are borderline patients (most of whom would be refused) or those who have the right expectations, do not want excisional skin surgery and large scars.
Tite and EmbraceRF return more youthful arms, abdomen, bra rolls, thighs, calves ad knees without obvious scars or the downtime or the complications.
1. Long lasting
2. Natural appearance
3. Effective
FAQ
EmbraceRF is a technology that performs subdermal adipose remodeling of the face. It is the perfect answer for patients who are not yet ready for a facelift, but want optimal outcomes. EmbraceRF is for those patients who have aging signs, with or without underlying fat concerns. It is perfect for anybody who wishes to look their best at any time. Morpheus8 addresses the lower third of the face, especially the neck and jowls. By combining radiofrequency-assisted FaceTite and Fractora: both of which are FDA approved.
Tite uses radiofrequency-assisted liposuction (RFAL) to heat excess fat deposits and to tighten the skin. However, in certain cases, some of the fat in the face and neck area may need to be preserved to retain a youthful appearance. Depending on the quality of the skin, the doctor can combine FaceTite with Fractora externally for adipose remodeling. Based on the depth of the dermis in different parts of the face, the doctor can preserve fat and tighten skin so as to improve definition of the jaw line, jowls and neck. Thus creating a fullness necessary to maintain a youthful appearance.
EmbraceRF is an ideal solution for patients who have skin laxity in the lower face and neck, with or without underlying fat concerns and for those who may not opt for a facelift but want optimal outcomes. The following categories of patients are good candidates for EmbraceRF:
1. Treatment Gap Patients – This includes people who do not have bad enough skin for a facelift but not good enough skin elasticity for liposuction alone.
2. Sideline Patients – This includes all potential patients who are candidates for a facelift, but have not had surgery due to concerns about scarring and or general anaesthesia.
3. Facelift Maintenance Patients – For patients who have had a previous facelift, but have had early recurrence of jowls and neck laxity and are too early to repeat another facelift.
It unfortunately does not stop the aging effect but it does turn the clock back and lasts for years depending on the individual's lifestyle.
Minimally-invasive treatment
Day patient under local anaesthesia or with IV sedation
Superficial and deep tissues treated
Rejuvenates the jaw line and the neck
Tightens the skin in the neck and jowls
Retains the youthful fullness of the face
Improves skin tone
Reduced treatment time and downtime
No incisions or scars
Natural looking outcomes
Uniform treatment and permanent results
Results are visible with one treatment
If you have the FaceTite you can always opt to have the Morpheus 8 too or you can repeat the procedure at a later date.
We are able to arrange an anaesthetist to perform the procedure under IV sedation.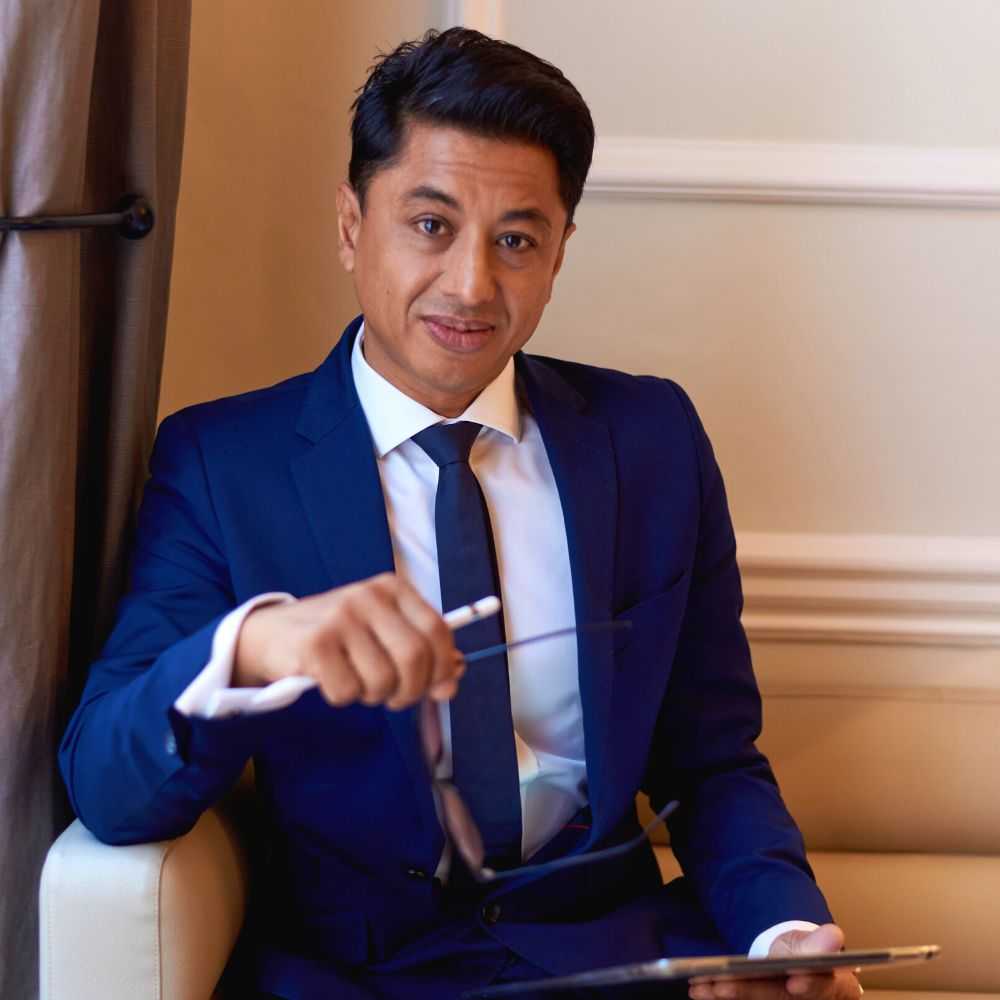 Your
Practitioner
Dr Edwin Anthony |
Director & Founder
Cosmetic Doctor-Vaser 4D Lipo
GMC Number: 4776646
Consultations: 99 Harley Street Suite EAC
A leading Vaser lipo doctor. Recognised for Vaser 4D, hi def, mid def lipo, Renuvion skin tightening. Clients travel from the UK, Asia, Africa & the Middle East. Trained by Dr Hoyos, Hi Def Vaser pioneer.
Professional Memberships


We score 4.87/5 from 343 reviews
May 19 2018
If you want liposuction this is the place to go!!!!
If you want liposuction this is the place to go!!!! Dr Anthony and Sister Gill are fantastic and so friendly. If you have any worries everything is explained to you in great detail to keep you at ease. I couldn't ask for a better result and if I decided to do more, I will 100% be coming back here!
June 12 2018
Fantastic!
Super impressed by everyone at EA clinic. Really happy with my results, thank you Dr Anthony, Gill and Suki for looking after me – you really are the dream team. Everyone is very welcoming and put me at ease throughout the process. Highly recommend to anyone!
July 3 2018
Vaser Lipo
After doing my research online and reading all the good reviews on the EA Clinic i decided to have my Vaser Lipo with Dr Anthony on 25th June
I am very please with my result so far. Both he and Gill are friendly, caring, and very professional. I was looked after very well from start to finish. Gill answered all my questions . I am very happy to recommend this clinic.
November 13 2018
EA clinic is outstanding
EA clinic is outstanding. I see Dr Edwin Anthony for my treatments. Excellent professional. I can highly recommend this clinic.
March 14 2019
Deserves more than 5 stars!!
I cannot recommend this fantastic team enough! I always leave feeling amazing and confident. Dr Anthony and his nurse manager Gill Hallett take my lifestyle into consideration before any procedure and custom make it to my needs. They always make time for me and value returning patients. I am 100% confident you will leave with a smile everytime! If there were more than 5 stars I would rate higher!
May 1 2019
Ali the anaesthetist and Dr Elwin are amazing
Ali the anaesthetist and Dr Elwin are amazing. I would highly recommend him for any procedures. If I could give him more than a 5 star then I would.