Overview
This is a minimally invasive procedure that uses Radiofrequency to improve cellulitic problem zones. It works by using radio waves to heat and destroy fat cells that clump together and to break the fibres that cause the dimpling effect in troublesome zones It precisely targets fat zones allows allowing the surrounding skin not to be damaged skin.
Benefits
Fast
Effective
Repeatable
Quick Recovery
Minimal downtime
Procedure:
The area to be treated is identified and marked. The cellulitic dimples are marked meticulously.
The treatment areas are cleaned with antiseptic. A small volume of diluted anaesthetic is infused under the skin. The anaesthetic is left to work. A thin probe with a small flat tip is inserted under the skin and radiofrequency is applied subdermally with special attention placed on dimpled areas. The treatment zones are cleaned and a compression garment is placed.
Aftercare:
We will usually place a compression garment for 72 hours to reduce the chances of bruising. We advise 3-5 lymphatic massages to reduce swelling, inflammatory nodules and discomfort. You can wash your skin gently the next morning. The next day we will review you and advise that Arnica cream may help reduce any swelling or bruising that you may have after 1 day.
FAQ
The reasons are multifactorial. The most common causes are:
Your nutrition
Your body fat percentage
Your family genetics
Your exercise regime
Menopause
Pregnancy
Prices
From
£6000 Buttocks : £7000 Back of thighs £10000 Buttocks and back of thighs
Request a Call Back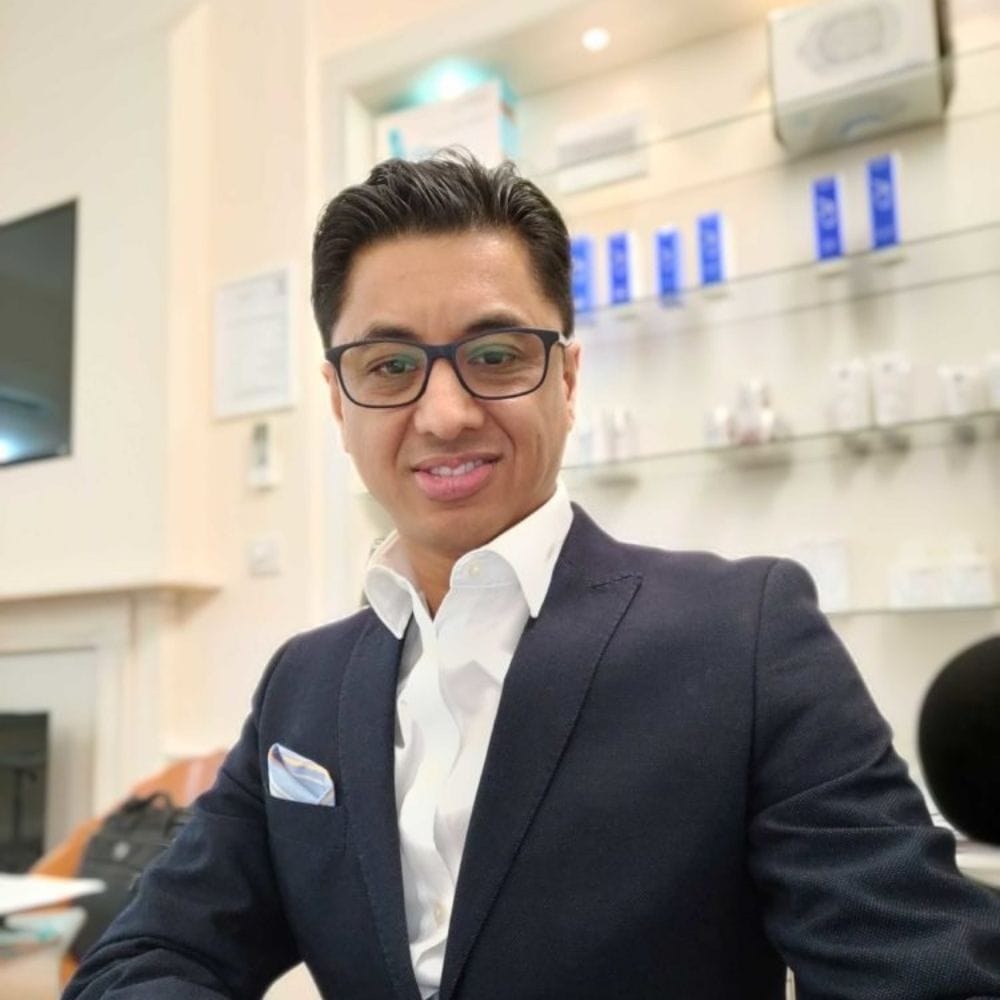 Your
Practitioner
Dr Edwin Anthony |
Director & Founder
Cosmetic Doctor-Vaser 4D Lipo
GMC Number: 4776646
Consultations: 99 Harley St
A leading Vaser lipo doctor. Recognised for Vaser 4D, hi def, mid def lipo, Renuvion skin tightening. Clients travel from the UK, Asia, Africa & the Middle East. Trained by Dr Hoyos, Hi Def Vaser pioneer.
Professional Memberships


We score 4.87/5 from 343 reviews

May 19 2018
If you want liposuction this is the place to go!!!!
If you want liposuction this is the place to go!!!! Dr Anthony and Sister Gill are fantastic and so friendly. If you have any worries everything is explained to you in great detail to keep you at ease. I couldn't ask for a better result and if I decided to do more, I will 100% be coming back here!
June 12 2018
Fantastic!
Super impressed by everyone at EA clinic. Really happy with my results, thank you Dr Anthony, Gill and Suki for looking after me – you really are the dream team. Everyone is very welcoming and put me at ease throughout the process. Highly recommend to anyone!
July 3 2018
Vaser Lipo
After doing my research online and reading all the good reviews on the EA Clinic i decided to have my Vaser Lipo with Dr Anthony on 25th June
I am very please with my result so far. Both he and Gill are friendly, caring, and very professional. I was looked after very well from start to finish. Gill answered all my questions . I am very happy to recommend this clinic.
November 13 2018
EA clinic is outstanding
EA clinic is outstanding. I see Dr Edwin Anthony for my treatments. Excellent professional. I can highly recommend this clinic.
March 14 2019
Deserves more than 5 stars!!
I cannot recommend this fantastic team enough! I always leave feeling amazing and confident. Dr Anthony and his nurse manager Gill Hallett take my lifestyle into consideration before any procedure and custom make it to my needs. They always make time for me and value returning patients. I am 100% confident you will leave with a smile everytime! If there were more than 5 stars I would rate higher!
May 1 2019
Ali the anaesthetist and Dr Elwin are amazing
Ali the anaesthetist and Dr Elwin are amazing. I would highly recommend him for any procedures. If I could give him more than a 5 star then I would.