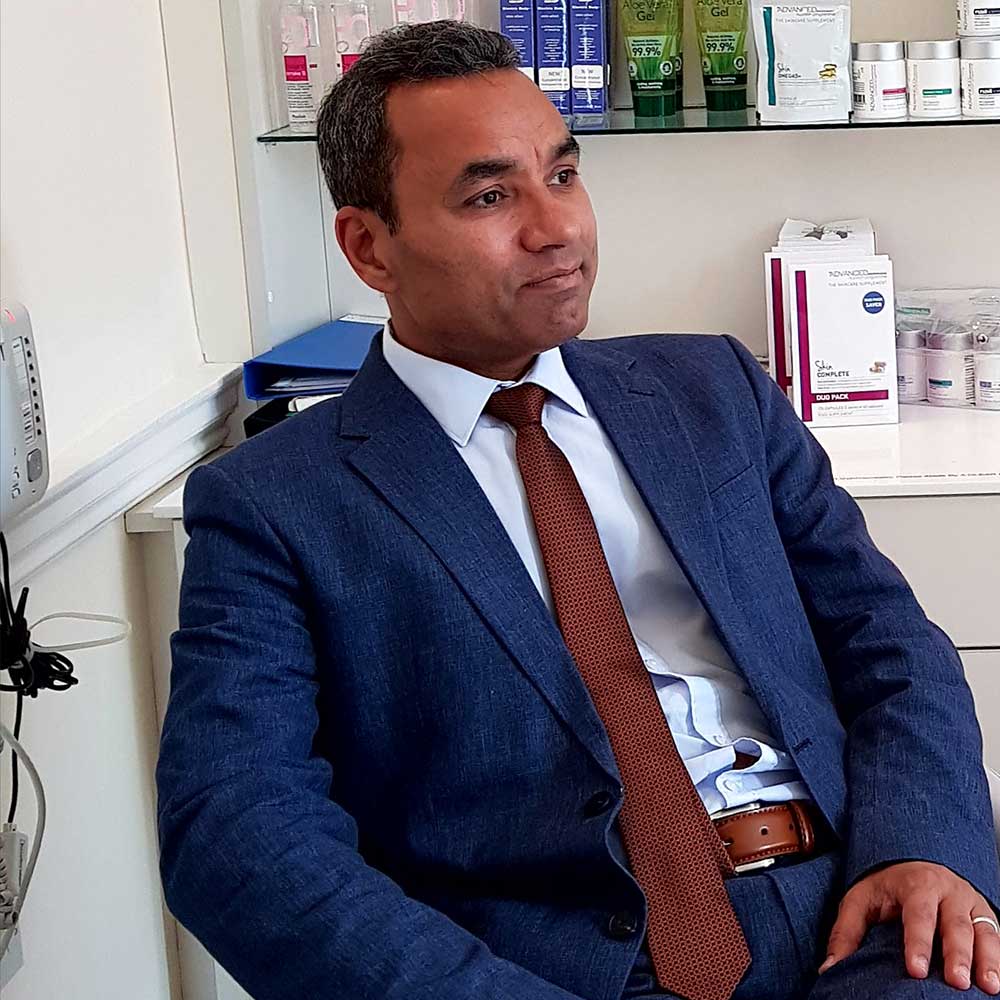 Mr Hassan
Shaaban
Plastic Surgeon
Face, Breast and Body Contouring Surgery
GMC Number: 4560472
Consultations: 99 Harley Street
PROFESSIONAL QUALIFICATIONS & MEMBERSHIPS
FRCS(Plast): The British Intercollegiate Specialty Board
M.D. Degree in Plastic Surgery: University of Manchester
BTEC Certificate (Medical Laser): Loughborough College
FRCS: The Royal College of Surgeons of Edinburgh
British Association of Plastic and Reconstructive Surgeons (BAPRAS) Membership.
General Medical Council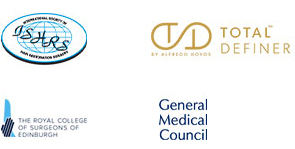 His aesthetic interest lies in the field of earlobe reductions, face and neck lifts, mini, breast work and full tummy tucks and cellulaze laser therapy for cellulite.
Mr. Shaaban commenced his career in Plastic Surgery in Manchester in October 1997, he was appointed as a Consultant Plastic Surgeon at the Leeds Teaching Hospital and Honorary Senior Lecturer at Leeds University he subsequently moved to Liverpool as a Consultant Plastic Surgeon at Whiston Hospital in December 2008. In the NHS his work reconstructive trauma and cancer surgery.
Mr. Shaaban performed to such a high degree in his professional exams that he attained the "Hallett Prize". Following his Masters degree in Surgery, Mr. Shaaban went on to complete an MD Degree in Plastic Surgery and an advanced BTEC certificate in Medical Lasers. He has over 20 international peer reviewed papers in Plastic Surgery Journal publications.
Mr Shaaban is a respected figure in the industry and is regularly invited to national and international plastic surgery scientific meetings and courses to lecture about his clinical experience in the field of plastic surgery and laser therapy. He is a leading figure in the field of surgical laser and is the European and UK trainer for cellulaze cellulite sculpting.