Advantages of Nose Surgery
Nose Job (Rhinoplasty) is beneficial to persons of most any ages. Typically aesthetic rhinoplasties are not undertaken until 18 years of age as the facial bones and features need to form. Nasal features that may benefit from a rhinoplasty: Dorsal Hump or depression on the nasal bridge, wide nose, large nose in relation to the face, droopy nasal tip, large nasal tip, airway obstruction flared nostrils, crooked nose and asymmetry.
1. Definitive procedure
2. 2-3 hours
3. Permanent change
4. General Anaesthetic
5. Improved aesthetics
Nose Surgery Procedure
Open Rhinoplasty or Closed Rhinoplasty with or without septoplasty
1. Incisions are made on the narrow bridge between the nostrils that connects the tip of the nose to the base
2. The underlying structural layers of the nose are separated from the skin
3. Cartilage is removed, added or removed to reshape your nose
4. Open rhinoplasties allows greater visibility of the nasal structures and can allow for more extensive work to be done for more complex cases
Closed Rhinoplasty
1. Incisions are made inside of the nose, so that it is difficult to identify signs of the surgery
2. Skin is eased of the cartilage, and the nasal structures are reshaped
3. It is a quicker procedure with less recovery
Septoplasty
1. The procedure straightens the septum and allow for easier air flow and breathing.
Nose Surgery Aftercare
Once your treatment is complete you will be transferred to the recovery room where you will rest and eat and drink. Usually after 30-90 minutes you will be ready to go home.
At Day 1 and Day 7 we will expect you to return for a wound check. Some sutures may be removed after 7 days and your wound checked. The remaining sutures will be removed 10 days to 2 weeks later.
FAQ
No, typically it is General Anaesthetic or IV sedation.
It is treatment of a deviated septum that causes obstructive breathing problems. A deviated septum happens when the cartilage in the middle of the nasal passages is crooked thus obstructing air flow through 1 or both nostrils. A deviated septum may cause loud snoring.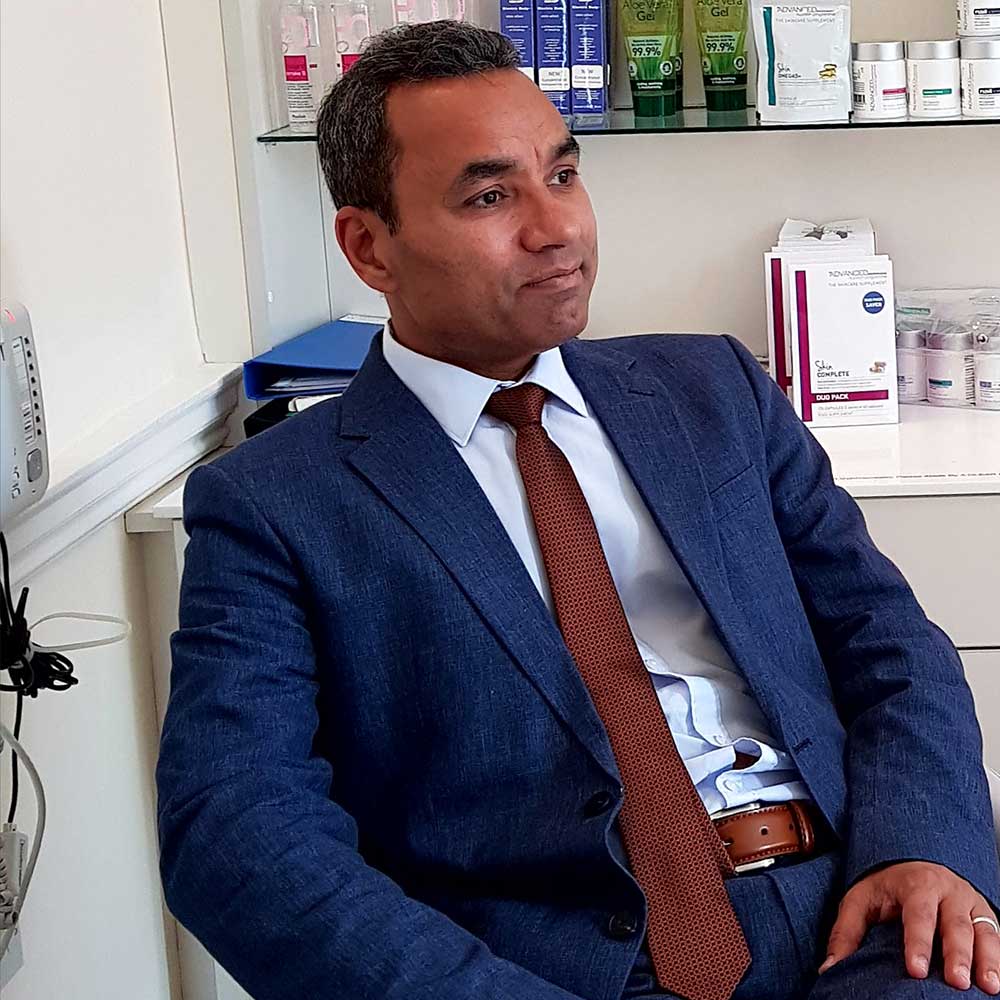 Your
Practitioner
Mr Hassan Shaaban |
Plastic Surgeon
Face, Breast and Body Contouring Surgery
GMC Number: 4560472
Consultations: 99 Harley Street
His aesthetic interest lies in the field of earlobe reductions, face and neck lifts, mini, breast work and full tummy tucks and cellulaze laser therapy for cellulite.
Professional Memberships


Rated 10 out of 10 based on 33 reviews.

I can't recommend EA clinic enough. I have had several procedures there now (vaser liposuction, mole removal and peels) and between Gill and Dr Anthony I have been so well looked after. They are consistently professional, passionate and clear in the options they provide you. Whether it is consultation, procedure or aftercare Dr Anthony always has so much time to make you feel at ease and fully informed. Both Gill and Dr Anthony are also friendly which is so lovely and welcoming as a patient. Overall I feel so much happier and confident since seeing the team at EA Clinic.